Augusta Marine joins with Mercury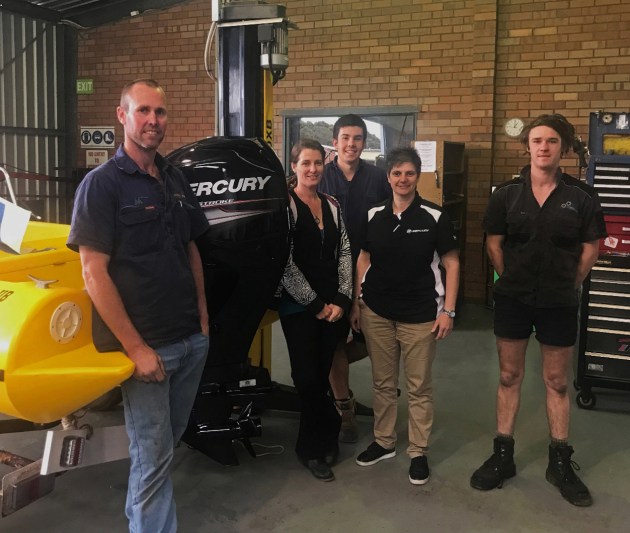 South-west WA dealership adds Mercury engines for local outboard service.
Augusta Marine in south-west WA is the latest dealership to join the Mercury Marine network. Run by Craig Gilbert, his wife and two employees, the dealership operates in conjunction with an automotive repair business.
"We've put a lot of work into the business over the past five years and joining the Mercury team is taking us to the next level," said Gilbert.
"Being with Mercury means we can offer more support and more options - people can repower virtually any boat and be confident there's service, maintenance and spare parts support right here without having to trailer up and down the coast.
Located 320km south of Perth and 40km from Margaret River, Augusta is nearest town to Cape Leeuwin on the furthest south-west tip of Australia. With the Indian Ocean to one side, Flinders Bay on the other and the Hardy Inlet right in the middle, it's no surprise a lot of Augusta residents have boats. The area is also home to a commercial abalone industry.
"When I bought the business five years ago there was very little going on, but we've turned it around and now it's paying off," said Gilbert. "There were no tricks. We just kept saying yes to customers and then delivering really good service - keeping customers happy.
"Right now we're just completing a new retail spare parts area for both boats and cars which is going to be a valuable resource for this area.
"What we have also done is create a mobile workshop, fully fitted out in the back of a truck which, once we get everything in place, should be on the road full time. It'll extend our reach across the entire region."
A qualified automotive mechanic by trade, Gilbert also owns a locally-built 5m Westerberg Aluminium Boat powered by a 90hp Mercury outboard.
"One of the reasons it was easy to sign on with Mercury was that I personally like Mercury engines.
"I've got one on my own boat - I just wish I had more time to enjoy it," he added.