Any Boat excels at small business awards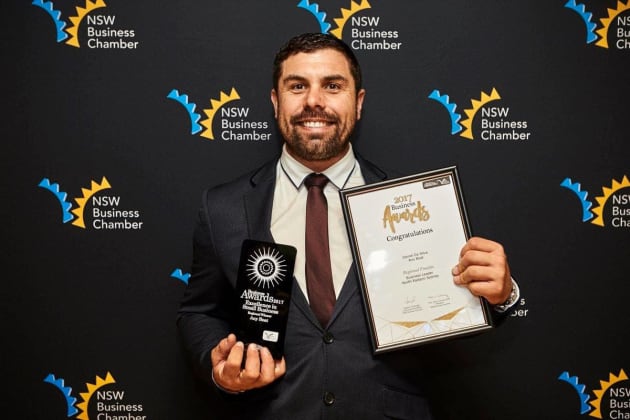 Sydney charter boat agency recognised for business excellence.
Charter boat agency Any Boat, based at the historic Lavender Bay Boat Shed on Sydney Harbour, was recently named as the 2017 winner of the Small Business Excellence Award in the NSW Business Chamber north eastern Sydney regional business awards.
Founder and managing director of Any Boat, Daniel Da Silva, was also a finalist in the Business Leader category.
"I was extremely proud to have even made the finals and Small Business Excellence is the big one so to be named the winner is nothing short of outstanding in my eyes," said Da Silva. "You put your heart and soul into your business, and winning such a prestigious award gives you validation and really lets you know that the team are doing great things and that your vision is coming together."
Any Boat organises events for corporate clients, team building activities, television shows, promotional shoots, celebrity events and special occasion cruises. According to Da Silva, the vision was to supply any boat for any event on Sydney Harbour and to make it easy.
"I wanted Sydney Harbour to be available for any one, on any occasion on any boat by having all of the charter boats available in one place," he said. "It all started with a laptop in a spare bedroom and nine years later we are firing on all cylinders with a staff of six and a beautiful waterfront office looking at the Harbour Bridge."
Any Boat will now progress to the NSW Business Chamber State Awards to be held on 17 November at ICC Sydney.