AMS and MPS join forces to fight corrosion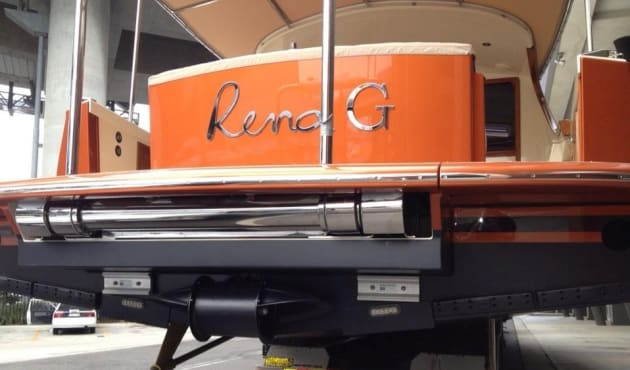 Two local marine suppliers form new anode partnership.
Local marine parts distributor All Marine Spares (AMS) has teamed up with corrosion experts, Marine Protection Systems (MPS), as part of a new partnership that will see AMS take on the master distribution for Maddox anodes throughout Australia.
Originally founded and developed in Perth, MPS is now owned and operated by Logix Group based in Gosford, NSW. The company has over 50 years of combined experience in marine electrolytic, galvanic, environmental corrosion and protection for the marine, recreational vehicle and off-grid power system industries. Clients include commercial and recreational vessel owners and designers, marinas and yacht clubs throughout Australasia.
Maddox anodes are especially suited to providing protection for timber and fibreglass shaft-driven vessels. They are available in three transom sizes and three other shapes - trim tab, bow thruster and large wedge for under hull mounting. They are neither a zinc nor an aluminium anode but rather an alloy compound that is extruded to assist with longevity and increase the surface area for maximum performance. They contain no traces of cadmium, a toxic substance used in zinc anodes.
Maddox anodes are particularly well-suited for use with timber vessels because, unlike zinc anodes, they do not cause alkaline degradation. As a result, they are a safe option for timber vessels needing cathodic protection whilst being sensitive to the timber structure.
In addition to the Maddox anodes, MPS offers a range of other corrosion protection products including a shaft grounding strap which enables the shaft to be bonded with hull anodes to provide effective protection without the need for shaft anodes. The strap is available in two sizes to fit most shafts.
Another product is the Electrolysis Blocker, an Australian-made fail-safe galvanic isolator designed to protect vessels and marina infrastructure from corrosion-causing DC stray currents.
Current users of MPS products include Palm Beach Motor Yachts and Grand Banks which use Maddox anodes, shaft straps and Electrolysis Blockers ex factory for all shaft driven vessels and as the supplementary anode on IPS drive vessels.
"Maddox has proven over the last 15 years it can assist vessel owners and yard operators alike by drastically reducing problems associated with excessive marine growth on running gear, trim tabs and swim platforms and premature coating degradation," said Jessica Gatt, managing director at Logix Group.
"The key to the success of MPS is the synergy between simple and effective products, whilst maintaining and providing high levels of education to the marketplace.
"The technical team behind MPS has extensive experience in complex corrosion problems and cathodic protection design to ensure the correct information and support is provided as part of the overall service."
Industry education
Jason Mitchell at All Marine Spares said the new partnership will help to deliver industry solutions covering a range of marine corrosion issues.
"With our technical team of staff and high level of experience with anodes and corrosion, it is a perfect fit for our two companies to be working together," he said.
"The focus between Logix Group and All Marine Spares will go beyond Maddox anodes distribution. Both companies are leaders in corrosion protection and are planning an industry education program including hosting training nights throughout the country and at boat shows.
"This will be an opportunity for dealers, boat builders, shipyards and marine-related mechanics to learn about the benefits of the Maddox and Martyr aluminium anodes replacing the traditional zinc anodes as permanent change to the industry. This will focus on the benefits of aluminium such as cost reduction, performance increases and environmental benefits in comparison to the harmful zinc."
This article was first published in the August-September 2017 issue of Marine Business magazine.