Adelaide goes on show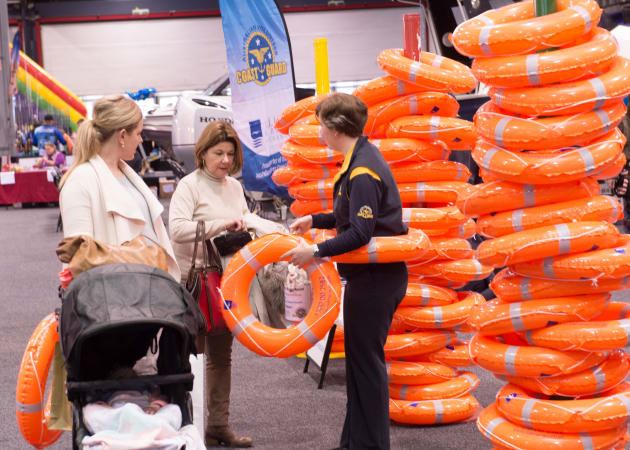 South Australia's main boating event returns to the Showground this weekend.
The boat show focus shifts to Adelaide this weekend with the Adelaide Boat Show opening on Friday for three days at the Adelaide Showground.
Hosted by the Boating Industry Association, the event is South Australia's main recreational boating exhibition of the year. This year's show is set to present a range of boats from local and overseas manufacturers as well as boating accessories, electronics, fishing gear and boating services.
Suzuki Marine has announced that its new DF350A outboard, recently launched overseas and billed as its most powerful engine, will be making its Australian debut at the show following the early arrival of two models.
Also featuring for the first time at the show, Hobie Australia will have its indoor demonstration pool where visitors will be able to try out a range of kayaks and stand-up paddleboards.
The show will also feature the latest Indoor Fishing Simulator where visitors can try their hand at fighting and landing a range of Australian fish species. It will be free to play and visitors can go in a draw to win their own simulator.
Presentations and talks will once again be on the Greg James Boating and Fishing stage with tips on boat buying, using a fish finder and squid cleaning. Visitors can also sit for their boat licence at the show and the South Australian Department of Planning, Transport and Infrastructure will be running information sessions to help anyone looking to sit the exam.
Adelaide Boat Show
10am to 7pm - 30 June Friday and 1 July Saturday
10am to 5pm - 2 July Sunday
Parking available at the venue.
Tickets are available on-line or at the door:
Adults $16
Seniors $14
Pensioners $12
Children under 15 - free
To buy your tickets in advance or to get more information about the show, see the event's website.