Who are the boaters of the future?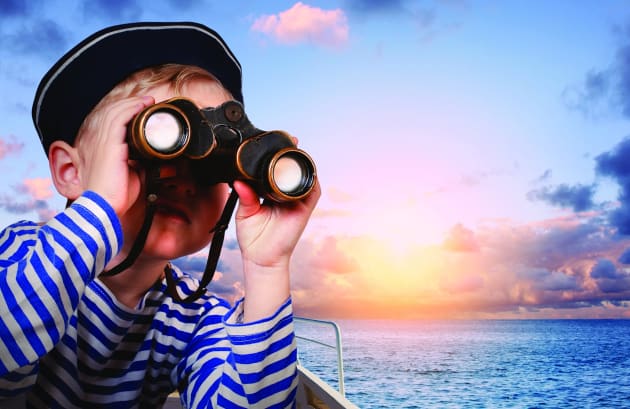 Darren Vaux outlines what needs to be done to find the next generation of boaters and open up as yet untapped markets.
The greatest risk faced by the marine industry is us. If you take a look around the industry there is generational synergy between our customers and those working in the industry. That is, of course, they are predominantly male, north of middle age and of European descent.
Boat ownership and boating as a pastime is predominantly a pastime of Baby Boomers and early Gen X, that is men born before 1980. Gen Ys and Millennials do not engage with boating in the same numbers as their parents and, as the Baby Boomers reach old age, downsize and leave boating, we face a significant challenge in maintaining participation in boating.
Historically we have engaged with our customers, though boat shows, magazines and more recently online channels. We follow the sales pipeline model of:
Exposure of product
Engagement with the customer
Product presentation and consideration
Conversion to purchase
A major challenge of today is that 70% of purchase decisions are made before the customer engages with the business selling the product. They have access to extraordinary amounts of information online, product reviews and text, pictures and videos published by other owners through social media. Before they walk into the shop or dealership most customers have a reasonably clear idea about what they want, and that is just within the typical existing boater profile.
So who are the boaters of the future and how do we engage with them? Let's start with who current boat owners typically aren't as they are the easiest new market opportunity:
Women
Gen Y and Millennials
Culturally diverse
Women and boating
Women drive over 70% of all consumer purchasing. The woman's role in the boat purchase and sale decision process is often recognised but mostly overlooked, the fundamental reason being that the majority of people working in the industry are male and most men aren't particularly good at selling to women. Why? Because women use different cues in decision making and most men (mostly subconsciously) change their pitch to women away from the technical to the aesthetic which, to most women, comes across as condescending.
The best strategy is to have gender balance in your team. As an industry we haven't been great at achieving this although the yacht club and marina industries are leading the way with women in significant leadership roles. Boat sales and brokerage and technical services are still a long way behind and the industry as a whole needs to develop strategies to engage women in the industry as a pathway to engaging women as customers.
Gen Y and Millennials
As a generalisation, the two fundamental buying characteristics of this generation are:
They rate experiences over possessions
They often prefer to rent rather than buy
These decisions are a product of both financial necessity and generational differences influenced by technology. Overseas travel is substantially more accessible to current generations than it was to Baby Boomers. As a consequence they seek out adventures far afield and have adapted to impermanence in where they live, their careers and their recreation.
The rise of peer to peer platforms is a response to the needs of this generation. Why own a car when you can borrow one through Car Next Door? Need a lift, call an Uber. These two peer to peer services monetise the under-utilisation of car ownership. If you own a car you can defray the cost of ownership by lending it to people or driving other people around. They are cheaper than traditional industry models (hire cars and taxis), are more environmentally sustainable (more from less) but ultimately they reduce the demand (on a per capita basis) for cars.
In much the same way AirBNB has shaken up the hotel and travel industry and, in the US, services like Boatbound and, in the UK, Beds on Board are bringing the peer to peer (or is it Pier to Pier) to the boating industry where non-boating types from across the generations can access boating experiences from pure 'accommodation' to the full boating experience. Could it be that the pathway to boat ownership will now be:
Peer to peer boating experience
Share boat ownership or boating club
Boat ownership
If we, as an industry, broaden the access to peer to peer experiences for all generations including Millennials, Gen Y and Gen X and the Boomers, the size of the sales funnel will be dramatically increased.
Embrace cultural diversity
Australia truly is a multi-cultural society. What we adopt now as our typical Aussie lifestyle is a product of the influence of the diversity of migrants who have graced our shores. As we moved away from British colonialism and embraced the southern European migrants after World War II our culture developed and assimilated the best of these cultures into our own. South-east Asian and middle eastern migration is bringing rich cultural diversity to our society as we adopt the best of their culture and they adopt the best of ours. Our climate, our magnificent waterways and our extensive public outdoor spaces ensure that as our culture continues to evolve, outdoor recreation will be an essential part of this culture.
A quick stroll around any park in Sydney on a sunny summer's day will provide great insight into the opportunity that exists to translate these outdoor family recreators into boaters of the future. The key is to make it easy and safe. More often that not fishing is a key driver for participation.
In my own experience at Bobbin Head with our small tinny hire fleet, the vast majority of hirers are young people of Asian or Indian heritage who head out as a group to go fishing. We must, as an industry, embrace this diversity and work hard to make boating as accessible as possible.
The world is changing rapidly and consumer preferences and behaviour are changing along with it. Our traditional markets are aging and we are exposed to the potential of a substantial decline in participation in recreational boating unless we embrace the opportunities to expand our market into different participants using different ownership and use models. The scale of these untapped markets is enormous if we get it right.
This article was first published in the June-July 2017 issue of Marine Business magazine.