Waving goodbye to 2015
With the summer break and a new year just around the corner, we asked people in the industry to tell us about their highlights of the past year and what they're looking forward to in the next one. Industry association mergers, boat shows and new products and services all added up to a busy time in 2015 and a positive vibe going into 2016.
Darren Vaux – Empire Marina, Sydney
I would say that, overall, 2015 has been a good year. Highlights from an industry perspective were the Marine15 conference in May and the progress towards a single national entity with NSW and SA together, Queensland being completed and hopefully WA by early 2016.
The ongoing investment by the NSW government in boating infrastructure is a great thing although we have the right to feel somewhat singled out on the recent restrictions on boat trailer parking. On a national level, the transition to Malcolm Turnbull as PM has certainly taken the anger out of federal politics with both major parties and the Greens focusing more on issues and policy than each other.
Feedback from boat shows around the country has been positive with increases in sales, while occupancy rates in marinas (at least in Sydney) have remained resilient and strengthened, so all in all I am feeling positive about the summer and the prospects for 2016.
Next year is an election year and, except for some unforeseen event, it should not have the destabilising effect that an Abbott/Shorten fight would have had. Interest rates are expected to stay low as is inflation, the property market may cool and who knows with the stock market? I believe climate change is going to get more political traction in 2016 and our industry will need to be prepared to take some initiatives in this area. All in all though I feel we should expect much of the same in 2016, so let's just get more people boating.
I'm certainly looking forward to a summer of boating, hanging out with family and friends in the bays around Broken Bay. Perhaps if I'm really good Santa might bring me a new inflatable paddle board for the boat...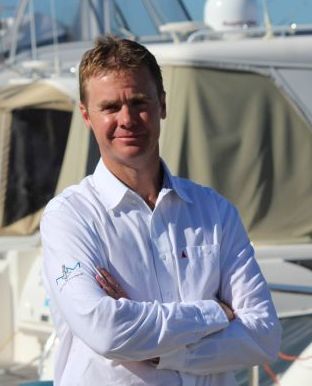 Lyndon Turner – Nautilus Marine Insurance
For me 2015 would have been one of the busiest I've seen business wise, and isn't it crazy we are already talking about Xmas again and a new year.
Whilst constantly looking to improve products and services for our clients and business partners, after 10 years since we opened our doors, 2015 took on a whole new meaning of evaluation. We expanded our operations both regionally and product wise, and re-wrote a number of wordings to ensure we lead the market with what we cover, and how we support clients when something goes wrong. This support now includes 24/7 medical support for policy holders and those on board our customers' boats.
Our digital magazine continues to go from strength to strength and 2016 is a pivotal time for this and the boating market. Tell us about your products and services and, backed by the strength of Yaffa Media, we'll give the market a great way of promoting recreational boating and what's new.
As far as a break is concerned, my kids are at me daily to have the boat out, and I generally find time off later into January before strategy implementation for calendar year commences. A good couple of weeks off definitely clears the head and the offices across Aus and NZ run smoothly during these times, but the mobile is always on…
I'm looking forward to providing assistance in the BIA merger process in 2016 from my elected position, and I see continued positive momentum in the boating industry continuing in 2016 from a better 2015, and further growth within Nautilus off the back of this.
Peter Cleland – Bar Crusher Boats
This past year has been another great one for the Bar Crusher brand.
The highlight for 2015 was the launch of the upgraded 535 and 575 hull series to incorporate our exclusive Gen2 hull design with Delta Flare, as well as entering the sub-five metre category with our new 490C and 490WR.
We're excited about the next couple of years as we continue to develop new product to drive sales for dealers. The current model line-up is outstanding and customers are responding well to the attractive value proposition throughout the Bar Crusher range.
It's been a very busy year in all respects and we look forward to supporting our dealers to carry this momentum into 2016.
We also look forward to having a good fish and few beers over the Christmas break!
Anthony Gelfius – Boab Boats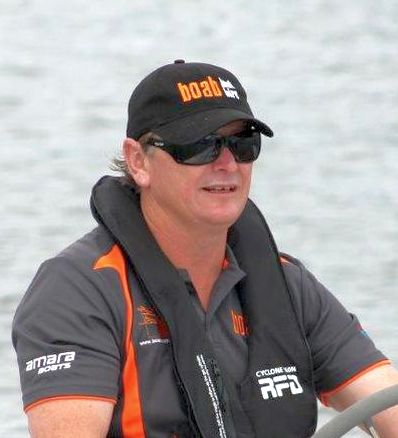 In 2016 I'm expecting the recent growth we've experienced in the boat hire sector to continue. We're also seeing a rise in demand for our boat share option, which we see as a future growth area especially for those travelling. Domestic and in-bound tourism has picked up again, especially in Queensland, and we're seeing this through franchise locations such as Airlie Beach.
The in-bound tourism market needs to be looked at by the industry as a whole to capitalise on the European and Asian markets. The fishing and boating market in Asia, in particular, is growing as more disposable income becomes available and we have some of the best waterways in the world on our doorstep to capitalise on this.
Over summer I'll be wakeboarding on the Shoalhaven River with family and friends. It's a great place and a great time of year to unwind and relax. I'll also try and get to a few of our Queensland locations such as Bribie Island and Mooloolaba that have just launched our new jet ski hire service as I wouldn't mind giving them a whirl!
Domenic Genua – Boating Industry Association of NSW & SA
There is never a dull moment in the recreational marine industry, and 2015 has proven no different. The Sydney International Boat Show has lived through its second year of a three year term at the interim facility. The philosophy that "boating has no borders" continues to gain momentum with the state amalgamation of the majority of our industry Association groups a reality. Our desire to remain proactive in our efforts to champion recreational boating as the lifestyle of choice for consumers remains firm. All these have ensured we continuously need to find extra hours each day to keep on top of things.
Whilst this may sound arduous, it is also very rewarding.
I have no doubt that 2016 will be equally if not more challenging. But I'm confident that we will kick a substantial amount of goals. Change is here and it is inevitable. The business world has changed and we have to change with it.
Being the father of three daughters in high school, with the oldest not only having just finished her higher school certificate but getting her driver's licence as well, home life is also somewhat colourful. Admittedly, no less arduous, but likewise also very rewarding.
But first, I am looking forward to some time away during Christmas. I don't know what I will be doing as yet; I'm not the type looking for anything complex or fancy. The only stipulation I have is to ensure I get as much time with the family as possible, and that we pop out the other end healthy and safe ready to go in the New Year.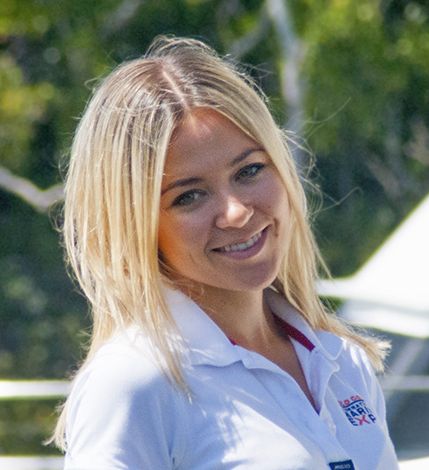 Emma Brown - Gold Coast International Marine Expo
Well, in addition to our November nuptials – and, yes, I am arriving and departing by boat – 2015 has given me much to celebrate. I was selected as finalist in the Young Achiever category of the 2015 Australian Event Awards, and the Expo has been selected as a finalist as Best Exhibition. Expo 2015 was most certainly a highlight. With over 500 sailing and motor yachts and trailer boats of all sizes on display, it was a great success in every respect, drawing over 17,000 qualified visitors over four fantastic days and showcasing the biggest recreational shipyards and boat manufacturing plants in Australia.
I predict a stronger year ahead for our industry as business confidence continues to build. Boat shows and our industry are changing and visitors are looking for more in their experience – they are seeking more than just the opportunity to compare boats or equipment side-by-side.
My first experience afloat was with my parents (Stephen and Kim) at the tender age of just three days. To this day, Pittwater, Broken Bay and the Hawkesbury River in Sydney remain my favourite cruising ground and I will spend Christmas there rafted-up with family and friends, enjoying the Sydney summer.
Steven Potts – Boating Industry Association of Victoria
Despite the challenges experienced in 2015, an increase in public confidence has many members of the industry looking forward to a positive 2016. And with this, the BIAV's commitment to serve its members remains steadfast as we go into the new year.
The BIAV's advocacy efforts have been prolific this year as we strive to bring greater awareness of our industry, its issues and the contributions we make. As individual businesses we are too easily ignored. However, when we stand as a united force, the marine industry is a powerful voice. In Victoria alone, the industry contributes $4.5 billion dollars to the State economy and 17,700 full-time jobs.
The 2015 Melbourne Boat Show was a great success and a great representation of our industry. It saw over 130 exhibitors and attendance of over 29,000 visitors. We received extensive positive feedback from participating exhibitors who indicated growth in sales. In saying this, we welcome you to join us for 2016.
Throughout 2015, the BIAV promoted Life's Better With A Boat, an industry-wide, public facing campaign. Its aim is to bring awareness to boating as a fun, family friendly and affordable recreational activity. Garnering member and industry support with ambassadors such as Lee Rayner of Fishing Fever, Darren Finklestein – the Boat Guy and Paul Worsteling of iFish, the campaign harnesses the power of new media, combined with traditional communication forms to inform, educate and make people aware of the benefits that boating can bring to their lives. We are excited for what we've got planned for the campaign in 2016 and hope you can get on board with us.
Guided by our strategic and operational plan which serves as our roadmap for the next four years and a benchmark for our activities, members of our association can rest assured that the BIAV is working exceedingly for the betterment of the industry.
On behalf of the BIAV, I would like to thank its members and industry for their support and wish you a safe and prosperous 2016.
This article first appeared in the December-January issue of Marine Business magazine.