Understanding employment visas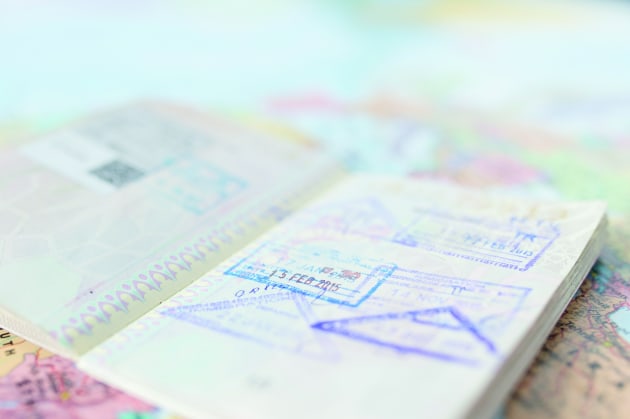 Marcel Vaarzon-Morel and Troy Martin look at some upcoming changes to employment visas.
How often have you or a business colleague complained that it's hard to find good workers? Well, one option is to employ a skilled worker from overseas. If your business is considering this, then you'll need to be aware of the changes in the different types of visas and the tax implications that apply.
A practical starting point is to consider the business needs, the time period required for the employment, and the training and costs. This detailed consideration will assist in planning the process and provide guidance in respect to understanding whether this pathway is viable and the type of visa applicant you require.
There are many categories of permanent, semi-permanent and temporary visas. However, for the purposes of this article we have limited the visas to those that may be of assistance to marine businesses. In respect to the superyacht industry, whereas once upon a time the
superyacht crew visa could be relied upon, these visas have now ceased.
The marine industry should be aware of the general visa options available.
Permanent and semi-permanent visas
Skilled Independent Visa: This visa is dependant on the type of qualified persons you require being in an approved occupation. This visa category is intended to encourage individuals with specific skills and training to immigrate to Australia to help grow and sustain the local economy.
Employer Nomination Scheme, subclass 186: This visa option is suited to the employer who cannot find anyone locally to fill the vacancy and thus nominates a skilled individual from overseas.
Temporary visas
These options may fit in with the seasonal nature of the superyacht industry and waterfront work such as the peak season in summer.
Working Holiday Visa or Work and Holiday Visas, subclass 417 & 462: Many businesses will be familiar with this one. While the main intention of their trip is recreation, visa holders are allowed to do part-time and temporary work to supplement their income. These visas are available only to certain countries that have an agreement with Australia. Anybody on this visa generally must not work more than six months with the same employer. There are other differences between the subclasses, but for the purposes of an employer, it is not necessary to go into them.
Sponsorship Visa, subclass 457: This is a temporary residence visa with working rights. An employer sponsorship from an approved business is the main requirement. This temporary work visa allows skilled workers to come to Australia to work for an approved business for up to a period of four years after it is granted.
Future visa changes
From March 2018 the Australian Government will introduce a new work visa known as the Temporary Skills Shortage (TSS) visa to replace the Sponsorship Visa subclass 457 for use by businesses that want to sponsor skilled workers. This visa will allow stays of up to two or four years depending on the occupation and will need sponsorship by a business approved by the Australian Government.
Unlike the old Sponsorship Visa, under the new TSS visa some occupations will be subject to certain requirements. For example, the applicant must be paid a higher minimum salary, the nominated position must not include lower skill tasks, the sponsor must have at least five full-time employees and the sponsor must have an annual turnover of at least $1 million.
Tax implications for temporary visa holders
Visa applicants and businesses will have to familiarise themselves with the changes to the new visas along with the tax system that applies to visa holders. Some of these requirements are that Temporary Visa holders must file an annual income tax return to the Australian Tax Office (ATO) and this includes the Working Holiday Visa subclass 417 and a Sponsorship Visa subclass 457.
Workers will also need to provide the employer with a Tax File Number (TFN). Tax will be deducted and paid to the ATO under the PAYG system but, unlike Australian employees, there is no tax-free threshold for temporary visa holders. Instead, the first $37,000 earned by an employee is taxed at the rate of 15% with any amount over $37,000 taxed at the standard rate. Keep in mind that if no TFN is provided by the employee, you must withhold 45% on total payments made.
As the employer, you are also required to pay superannuation. When the employee leaves Australia they can apply to have their superannuation reimbursed as a Departing Australia Superannuation Payment (DASP). The tax on any DASP made to temporary visa holders such as working holidaymakers on or after 1 July 2016 is levied at a hefty 65%.
More information
From a business perspective, if skilled workers cannot be found locally and the business meets some additional visa criteria, then it may be beneficial to source workers from overseas using the permanent, semi-permanent or temporary visa options.
In some cases, given the seasonal nature of the boating industry, marine businesses may be best placed to take advantage of skilled workers from overseas under the Holiday Visas program. However, businesses and employees will need to be aware of the new tax and super obligations on the temporary working visas.
This article provides a very basic introduction to visas, visa changes and requirements. It is for informational purposes only as immigration and tax laws apply differently in different circumstances. If your business requires assistance with any marine employment-related issues including the obligations of employers of visa holders, contract or tax law related matters, please do not hesitate to contact Vaarzon-Morel Solicitors for advice tailored to your needs.
About the authors
Marcel Vaarzon-Morel is the principal at Vaarzon-Morel Solicitors specialising in all marine business, insurance, yacht and shipping contracts, and litigation. Troy Martin is a solicitor at Vaarzon-Morel Solicitors.
This article was first published in the December-January 2018 issue of Marine Business magazine.