The route to exemption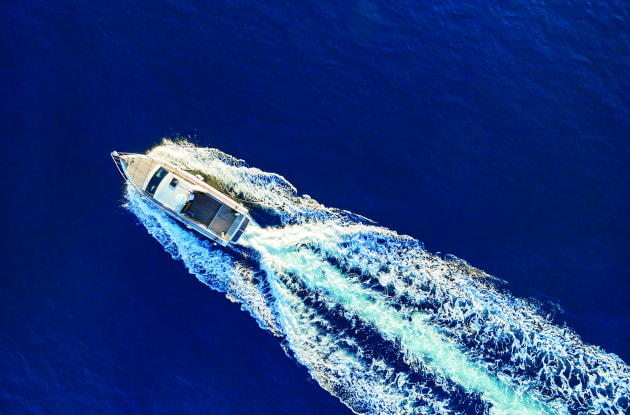 Is it possible for boat ride-share schemes to operate under an AMSA exemption? Marcel Vaarzon-Morel outlines how it might work.
R
ecent changes to AMSA's regulations, exemption from survey under Exemption 2 - Marine Safety, has drawn much controversy from some quarters of the marine sector, highlighting what some see as the potential dangers. However, it is not all doom and gloom and, if managed correctly, the new changes could have the effect of bringing old regulations in line with the ever-changing world of ride-sharing, while not compromising safety.
In essence the question for a boat-share business is whether the vessel/s offered for hire would be required to be under survey or whether it can rely on the newly amended Exemption 2 - Marine Safety (Certificates of survey).
Firstly, it is important to preface this article with the following remarks. As with all newly amended/implemented laws or regulations, the primary material relied upon has not been tested with the Courts. Additionally, from our experience, individuals within government agencies often have differing interpretations of law, exemptions, and marine orders. This often results in inconsistent application of the rules and exemption processes.
Furthermore, this article will not address the new (and more publicised) Exemption 27 as, on the face of it, it does not seem relevant to a ride-share model which focuses on fishing rather than accommodation.
Issues under Marine Safety National Law 2012
In the past, the requirements for operating domestic commercial vessels (DCV) under the federal Marine Safety (Domestic Commercial Vessel) Nation Law Act 2012 ('the Act') have been more onerous than for recreational vessels under state law and required the owners of the vessels to properly survey and certify their vessels and abide by certain crewing requirements.
Our firm has consistently held the opinion that boat-sharing arrangements, between owners and non-owners for most vessels, would be interpreted by AMSA as being a DCV and require those vessels to hold a certificate of survey. Our opinion was later verified by AMSA in a series of publications, effectively signalling AMSA's position on the matter.
Under the Act, a vessel that is used "in connection with a commercial, governmental or research activity" is regarded as being a DCV, unless certain exemptions apply. In the past these words have been the stumbling blocks for share-ride ventures.
While our firm is not aware of the words, "in connection with a commercial, governmental or research activity" being tested in the courts, our position is based on the practicality that the business will be profiting from specific trips from specific vessels. Thus, notwithstanding that the owner or owners of the vessel/s may not be making a profit, there is a clear "connection" between the "commercial activity" and the "use" of the vessel. However, the seascape appears to be changing with the new exemption.
Exemption 02
In essence, it is understood that each vessel "advertised" or "offered" by the business must have an exemption from survey. The relevant exemption is appropriately named, Exemption from Survey under Exemption 2 - Marine Safety (Certificates of survey).
Specifically, a business model would rely on vessels being exempt under Item 2.1. Common to each class of vessel, the vessels that seek exemption must (amongst other conditions):
be less than 12 metres long;
operate only in sheltered (D or E) waters – these being "Partially smooth water operations" or "Smooth water operations";
comply with National Standard for Commercial Vessels Part G ("Part G").
We note this is not a complete list and there are other conditions depending on the class of vessel. For example, Class 4 vessels (recreational vessel) must not be operated overnight.
In essence the new regulations will potentially support a ride-share boating business. Vessels that are offered will need to have a valid exemption AND will need to continue to comply with Part G of the regulations. However, it appears that owners and masters of these vessels are unlikely to fall foul of the regulations for operating a DCV without a certificate of survey.
Where liability lies
Relevant to paragraph above, the offences for operating vessels without a certificate of survey or valid exemption apply to masters (where the master is not the hirer) and owners of the vessel but do not appear to flow to a business operator. However, it is conceivable that a business may be liable under other laws such as the Australian Consumer Law, in negligence or contract generally for operating a business that inherently results in your consumer base facing criminal/civil prosecution. As a result, it is strongly advised that you adopt (and comply with) a verification system to ensure those vessels on your system are complying (see Exemption Check List below).
Our firm is able to provide a full raft of services from assisting with the planning of legal requirements through to the drafting of verification documents, contracts and reviewing insurance and other contracts as required. We can also assist with preparing documents to assist you with the exemptions and Part G of the regulations. In essence it appears that the new system will work on a point system. Thus the more prepared and professional a business is in meeting vessel compliance, the more successful the business will be.
Other issues
It is early days and finding appropriate insurance to cover a business for the associated risks with this type of business may be difficult or expensive. Furthermore, owners of the vessel may also struggle to find an appropriate level of insurance to cover passengers.
Finally, exemptions and marine orders issued by AMSA are prone to change and it is worthwhile approaching a business model with caution. So it seems that while change is afoot, there are still stumbling blocks that the industry has to overcome.
Exemption check list
The following are suggestions and would vary depending on the business's circumstances.
1. Assist the owners applying for the exemption under Exemption 02— Application for approval of a non-survey vessel form 579.
Verification and record holding
2. Internally verify (at least on paper) that the vessel is eligible under the exemption.
3. Request and hold records on successful approval of the exemption.
4. Request and hold records on the details of any vessel.
5. Request and hold records on insurance of any vessel.
Protection under contract and Terms of Service
6. Ensure all owners (and where the owner is a corporation by all directors of that corporation) of vessels sign a declaration stating that they will comply with Part G and have appropriate insurance.
7. Ensure a contract is signed by all owners (and where the owner is a corporation by all directors of that corporation) that provides adequate protection for you against liability for non-compliance under the Act (insofar as it is legally possible).
8. If any vessel is not going to be operated by the owner nor the hirer, then ensure a contract is signed by that operator (master) that provides adequate protection for you against liability for non-compliance under
the Act.
9. Ensure adequate Terms of Service are signed by all passengers on any vessels that are hired. Under the contract with the owners of the vessel, ensure that the owners will indemnify you.
About the author
Marcel Vaarzon-Morel of Vaarzon-Morel Solicitors was a shipwright of 18 years before becoming a lawyer and has had considerable experience in drafting contracts, debt recovery and bankruptcy proceedings. He can be contacted on 0439 495988, email marcel@vmlegal.com.au or visit his website.
This articles was first published in the October-November 2018 issue of Marine Business magazine.