The over-regulated lucky country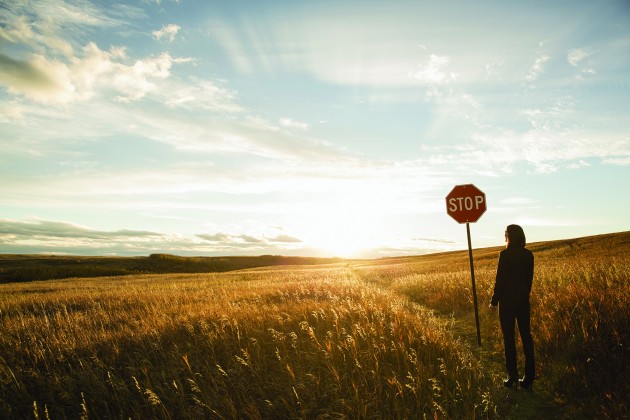 Contrary to its easy-going image, Australia is more burdened by government regulation than many other countries - and it's time for boaters to do something about it, says Darren Vaux.
Australia is clearly one of the best countries in the world in which to live. It is a prosperous, safe, culturally diverse country with a wonderful climate and a friendly happy-go-lucky population with a love of the outdoors. It is a boating utopia and some 20% of our population regularly engage in boating and fishing activities. We see ourselves as a free and honest people with a propensity to be law abiding. Aussies can be relied on to do the 'right thing'. So, logically, you would reasonably expect Australia to be one of the least regulated countries in the world. Not quite.
According to the World Economic Forum's Global Competitiveness Report 2017-18, Australia ranks 80th out of 137 countries for the 'Burden of Government Regulation'. That is, nearly 60% of assessed countries are less burdened by regulation than us. More concerning is the indicated trend that the burden is increasing.
It is worth noting that, in an economic sense, regulation is calculated as a form of indirect taxation as it imposes a burden on both the regulated and the regulator and as such creates inefficiencies. It is also worth considering whether this occurs as a result of our form of democracy or culture, although when compared to 'similar' countries - for example, USA (12), New Zealand (21), UK (32) and Canada (38) - we are way behind. This is felt keenly in the marine industry where the burden of regulation is stifling investment and restricting the freedoms of our customers.
Consultation has its limits
The marine environment is challenging. It has important environmental, cultural and social values, it is a finite resource with many competing users and stakeholders, activities within it come with unique safety challenges and any changes within it are influenced by vested interests. The preferred outcome for all is that competing users respect each other and education of users influences behaviour instead of regulation restricting it. This is the responsibility of industry and users, and there are many examples (ie lifejacket wear), where collaboration between government, industry and boaters/fishers have delivered real outcomes.
In other cases though, particularly in the area of planning, it gets more complicated. Part of the problem, in my view, is the process adopted for public consultation. Typically, draft documents are published for limited times where members of the public are invited to comment. The reality is, that in most cases, the responses are driven by vested interests with a specific agenda.
Let's consider two examples. Planning approvals for marina developments on Sydney Harbour are notoriously difficult to achieve despite them being an identified type of acceptable development in certain areas. They are typically not supported by local councils and when on exhibition they often get a 'large' number of objections from local residents. There are two key problems with this.
Firstly, marinas are regional infrastructure that service many council areas and should not be determined by a single council and, secondly, the process of public exhibition only records objections to a development not support or indifference. Sure, there should be the opportunity for affected parties to express their view on the impact of the proposal (to the extent that it does not comply with the approved planning instruments) but there should also be a survey of the wider community that determines the broader stakeholder view on the proposal. Only then can the community's view be considered in context.
The recent publication of the NSW Marine Estate Management Authority's Hawkesbury Shelf Marine Bioregion Assessment and Marine Park Proposal is another example. Here we see the battlelines drawn between recreational fishers and environmental groups. The irony is that both groups want to see a prosperous, diverse and healthy marine environment. The draft documents propose to achieve this by closing a number of areas to recreational fishers based on community feedback. The thing is, community feedback is not science and from all accounts the scientific evidence does not identify one way or another if the proposed closures are necessary or beneficial at an individual site level.
In the absence of science, the community is asked to comment and, as expected, there will be a large number of submissions from vested interests. The problem is that modern feedback systems (online) are easily corruptible and well-funded overseas interests can submit many thousands of submissions which overwhelm the system and undermine its practicality and credibility. It just doesn't work if the intention is to gauge genuine community views and interests.
Time to work together
So what are we really trying to achieve? Ultimately, it is appropriate behaviour. Responsible boating, responsible fishing, responsible development, responsible business. We need to demonstrate to government that we, as an industry, and as boaters and fishers, can be relied on to do the right thing. We need to embrace innovation and change, and not use regulation and complexity as a barrier to change or competition. We need to be seen and act as the voice of reason, and we need to step up and support governments to have the courage to make long-term decisions and take them to task in a professional and courteous way when we disagree with their direction.
We need to advocate and implement education and behavioural change proactively to avoid the need for regulations and restrictions. We need to engage with groups who may not share our views and try and understand their objectives and find common ground. We need to pro-actively develop our own strategies that demonstrate our commitment to continuing improvement, sustainability and responsibility. We are a cohort of some 5 million boaters and fishers in Australia and if we work together we can reduce the burden of regulation through demonstrating leadership in our own business and recreational behaviour.
Or, we could just sit back and leave it to government to regulate it out of existence. It's our call.
About the author
Darren Vaux is a director of the Boating Industry Association, vice president of the Marina Industries Association, executive committee member of ICOMIA, director of the award-winning Empire Marina Bobbin Head in Sydney, and the Australia, NZ and Pacific Islands representative for bedsonboard.com.
This article was first published in the October-November 2018 issue of Marine Business magazine.