The berth of sharing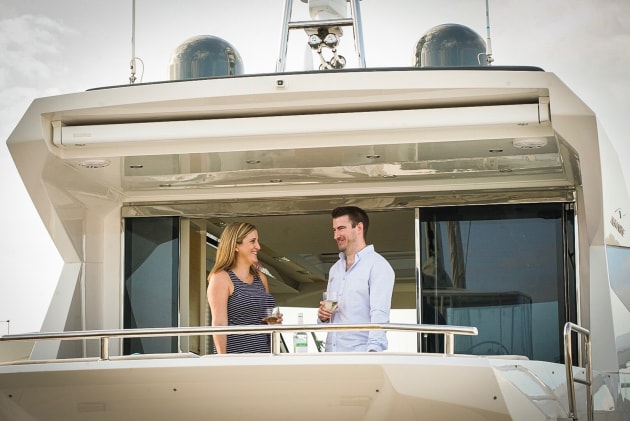 With the proposed changes to safety regulations making it easier for boat owners to share their boats in return for payment, marina operators will have to decide whether or not they want to allow it.
Last month, the Australian Maritime Safety Authority (AMSA) released a draft exemption to the commercial vessel regulations which will make it easier for boat owners to hire out their boats for short-term accommodation.
The draft exemption, called EX27 Marine Safety (Short term marina accommodation), will allow private owners whose boats are not in commercial survey to be hired out in return for payment. If passed, the exemption will pave the way for peer-to-peer boating sharing to take place legally in Australia. Up until now, anybody wanting to rent out their boat to another private individual for a fee risked breaking the law, even if the boat never left its moorings.
The proposed exemption does include some restrictions on the type of arrangements that will be allowed. Not only will any boat have to remain moored at all times, it will also have to be in a marina and any boat owners seeking to hire out their boats in this way will need to have the permission of the marina operators. This means that boats currently on swing moorings or kept at private jetties will not be covered by the exemption.
There are a number of other requirements for the boats as well such as having the correct safety equipment onboard and smoke alarms and carbon monoxide detectors fitted. It also proposes limiting the exemption to vessels under 24 metres in length.
Changing the game
Two local businesses seeking to establish peer-to-peer short-stay accommodation services in the boating sector described the proposed exemption as a potential 'game-changer' for the industry.
"Never before have private boat owners been legally able to make a financial return from their vessel without meeting the onerous requirements of being in survey," said Darren Vaux, the regional representative of UK operator, Beds on Board. "This potential revenue will help owners offset the cost of boat ownership and inject new revenue streams and customers into the marine industry."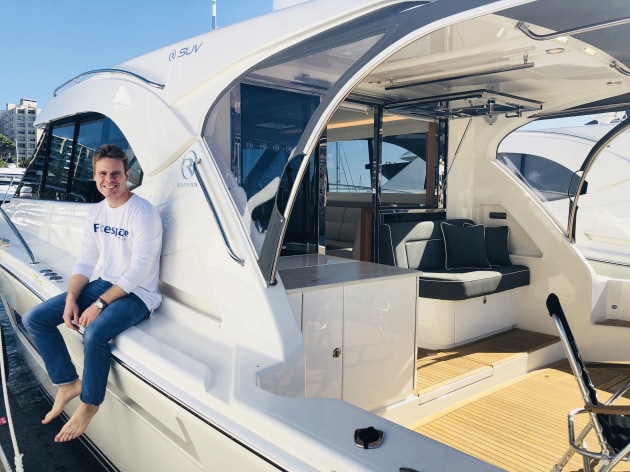 Hugh Treseder from local boat share start-up Flotespace said the proposal will offer the opportunity for businesses to innovate in the industry.
"The most important thing here is that we are able to add value back into the industry itself – and to marinas," he said.
The Marina Industries Association also backed the proposal in principle, stating that it "has the potential to expose new people to the social and recreational benefits of marinas and to the boating lifestyle and in doing so bring new customers and revenue into the marina economy".
For boat owners, the key aspect is that renting out their boats for short stays will enable them to offset some of the costs of owning a boat and hopefully enable them to keep on boating. It also acknowledges the fact that many boats are under-utilised assets, spending most of their time sitting in marinas while unoccupied.
Hugh Treseder accepts that boat sharing will not appeal every owner. For some, the idea of allowing strangers on their pride and joy will be too much to contemplate while others, perhaps at the wealthier end of the market who value their privacy, will have no need for it.
"In the middle there's a significant number of owners who have nice boats in beautiful marinas but who also don't have as much time as they would like to spend on them," he said. "So here's an additional income stream for them."
Vaux and Treseder described the AMSA proposal as a "sensible" and "safe" approach, a first step in allowing individual transactions to occur while also keeping a focus on safety by restricting such activity to a controlled environment. At the same time, Darren Vaux said he would like to see the 24 metre boat length limit lifted to 30 metres to take account of the fact that boats are getting larger and more marinas are making room for them.
What about the marinas?
It's clear from the way in which the proposal is framed that the marina operators will play a key role in determining the take-up of any boat sharing activity. Some may decide that they don't want the increased traffic or potential security risk of non-tenants staying on site. Against that is the potential for new revenue streams, either directly as a 'commission' on bookings or indirectly through the supply of other services.
Describing the success of Beds on Board in Europe, Darren Vaux highlighted the impact on marinas of opening their doors to short stays.
"Marinas are seeing the added benefits of supporting their customers with this use, with Beds on Board guests coming to the marina and spending money on services like restaurants, bars, charter and hire boats and in doing so are seeing greater market exposure, particularly through social media."
For some boat owners, being allowed to offset their running costs and berth fees may ultimately make some marinas more attractive than others, in which case the availability of boat sharing may become another marketing inducement for marinas looking to acquire tenants.
"We have marina owners who need to be taken on the journey and see the value both from a monetary standpoint and from the perspective of looking after their clients," said Treseder.
Try before you buy
Both Vaux and Treseder highlighted that the change is about far more than just having people stay on a boat but also has implications for tourism and the wider boating industry. Based on the Beds on Board experience overseas, Vaux said the potential uses for boat sharing are many and varied. These include offering a unique accommodation for special occasions such as Valentine's Day, anniversaries and birthdays, offering overnight business accommodation in inner city marinas for business travellers, providing a place to stay for visiting trailer boat owners who moor at the marina, or even offering accommodation for owners or crew off larger vessels undergoing a refit.
Then there is the impact of exposing the onboard lifestyle to an audience of non-boaters. Again, the experience from overseas suggests that a significant number of stayers enjoy it so much they then go on to buy – and hire out – their own boats. Even experienced boat owners have been known to use the service to try out different brands of boat they may be interested in buying.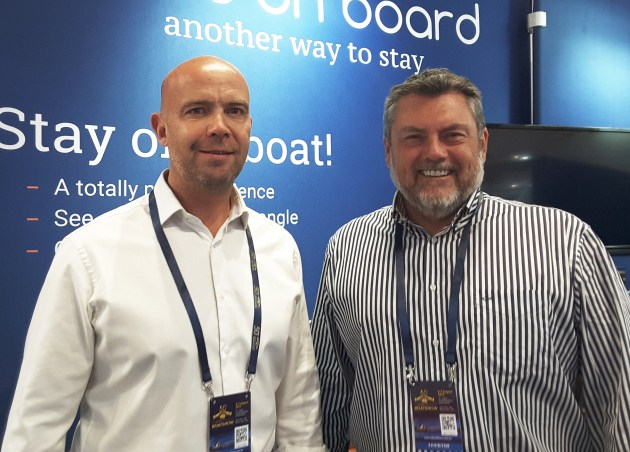 "All the latest boating industry research points to the need to embrace peer to peer platforms to engage with our customers of the future," said Vaux. "Beds on Board provides the opportunity to open up the luxury boating and marina lifestyle to a wide range of new customers without the risks associated with navigation."
Even charter and bareboat operators who might expect to be negatively impacted by individual owners hiring out their boats could also benefit by offering short stay accommodation as a precursor to a full charter, thereby creating another avenue for customers to 'try before they buy'.
The draft exemption is open for consultation via the AMSA website until 26 June, 2018.
This article was first published in the June-July 2018 issue of Marine Business magazine.