Steadfast ties to the marine industry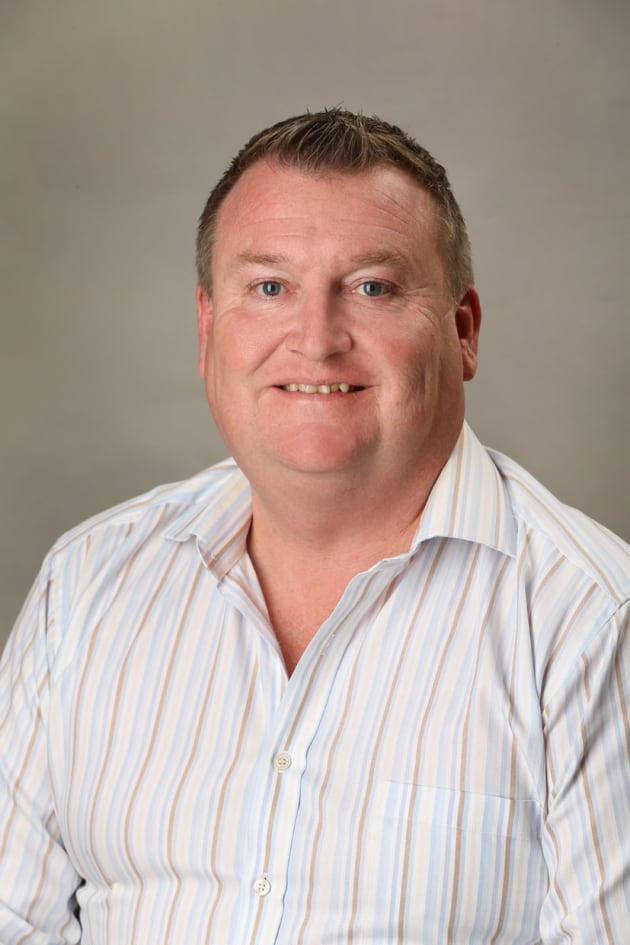 PROFILE: Steadfast is the new identity of the well-known IC Frith insurance brokers.
T
he name of IC Frith is well-known throughout the marine industry as an insurance broker for all types of marine businesses. In particular, over the past two decades it has provided insurance solutions for members of the Boating Industry Association (BIA), meeting their specific business insurance requirements such as protection against loss, business interruption and public liability.
Working closely with the BIA, the company has developed tailored insurance cover for the various sectors of the industry including shipwrights and boat builders, marinas and yacht clubs, dealers and brokers. Over the years, it has become a valued supporter of the industry, not least through the involvement of CEO Simon Cook as a long-standing member of the BIA board and, more recently, chairman of the Boating Industries Alliance Australia (BIAA), taking over from Darren Vaux, and vice president of ICOMIA, the international body for industry associations.
Last year, IC Frith was acquired by the Steadfast Group, one of Australia's largest insurance broker networks and a publicly-listed company. Steadfast itself dates back to the mid-90s when a group of independent brokers – including IC Frith – got together to boost their buying power.
"Steadfast was formed as a buying group for independent, smaller brokers to address a situation where the international brokers were getting better deals because they were bigger. So all the brokers formed this group and managed to get similar sorts of deals," said Cook.
Having initially started with 43 brokers, Steadfast has now grown to over 300 brokers in more than 1,100 offices across Australia, New Zealand, Singapore and London. In 2012, the company listed on the ASX, raising over $300 million in funds and then, last year, it raised another $300 million for further acquisitions - including IC Frith.
"Four years ago they listed and subsequent to that they started buying up their member brokers," said Cook. "We stood back for a couple of years and waited, then last year they convinced us it was a good thing for us as well."
The purchase was completed in April last year (with the exception of IC Frith in Western Australia). In the immediate aftermath, IC Frith continued to do business under its own name but has recently been rebranded as Steadfast.
Keeping what's good
While the name may have changed, Simon Cook emphasises that Steadfast's commitment to the marine industry remains as strong as ever.
"Steadfast have been very diligent in trying to keep the things that made the business good, stay good," he said.
As a result, Cook is staying on with Steadfast as a consultant with specific responsibility for the marine sector. In terms of individual BIA members and customers, he believes the transition will have little immediate impact while paving the way for new products further down the track.
"I don't think they'll see a lot of change in the short term," he said. "What they will see later is a wider product suite. Given their size, Steadfast has some products that the IC Frith business couldn't get access to before but now it can. I expect to see some wider product offerings including domestic insurance to members at better rates."
Steadfast itself already has some involvement in the marine insurance market as a majority owner of Nautilus Marine Insurance. The Trident Insurance Group in WA which offers a range of boating cover is also part of the Steadfast Group. The marine sector though is just one part of a much, much bigger insurance market for Steadfast, which is why Cook believes it is important to maintain the specialised knowledge that understands the intricacies and specifics of the marine environment.
"Arranging insurance is one thing but doing it in a marine environment is another," he said. "For the uninitiated it can be quite tricky. There are some subtleties in covers and some regular covers for a land-based business that wouldn't be appropriate for a marine environment. So you need somebody who has skill in understanding that."
To illustrate this point, he cites the case of a marine electrician, for example, who might purchase a standard public liability policy without being aware that it only covers him for vessels up to 8 metres in length. Without that specialist marine expertise provided by the broker, the client may end up not being covered for the things they need.
A keen boater himself, Cook is looking forward to maintaining his involvement in the industry, not least through his role with ICOMIA which will be staging its annual congress on the Gold Coast next year in the lead-up to the Sanctuary Cove International Boat Show.
This article was first published in the October-November 2016 issue of Marine Business magazine.