Sam Allen: A lifetime of sails and sales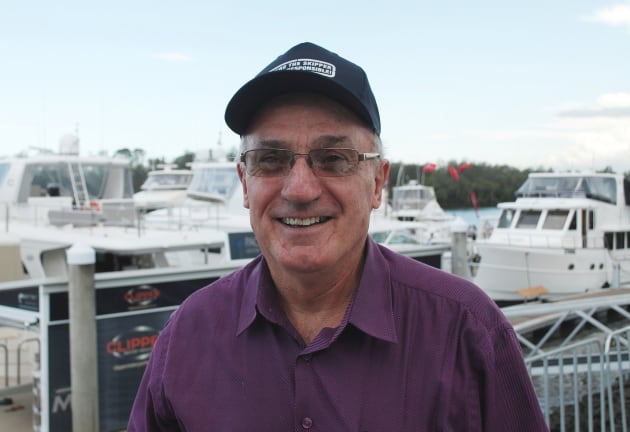 Forty years ago a young Sam Allen started out on his own path in the marine industry, one which would eventually lead to the creation of Sam Allen Wholesale. Simon Enticknap caught up with him to find out what he has learnt along the way.
At one point in the interview, Sam Allen mentions that maybe he should write a book about his experiences in the marine industry stretching back over more than four decades. No doubt it would be one hell of a read, a definitive account of how the industry has evolved over the years, the people, the up and downs, good times and the bad. The industry has certainly come a long way in that time, but then so has Sam Allen.
This year marks 40 years since Allen first set up on his own in business in the marine trade having started out as Sam Allen Agencies in March 1977. His involvement in boating goes back longer though, having grown up around boats on the Brisbane River during his younger days. He sailed competitively in his teens and young adulthood, representing South Queensland and winning national titles in 1968/69. After leaving school, it seemed only natural that he should find work in marine retail and wholesale.
When the time came to strike out on his own, the initial plan was to start a business with his father. Sam senior was a keen fisherman and sailor who used to make rods and sell bait at the local markets as a sideline after work. The idea was that father and son would set up a combined fishing tackle and marine hardware store, a type of retail outlet which was not so common back then.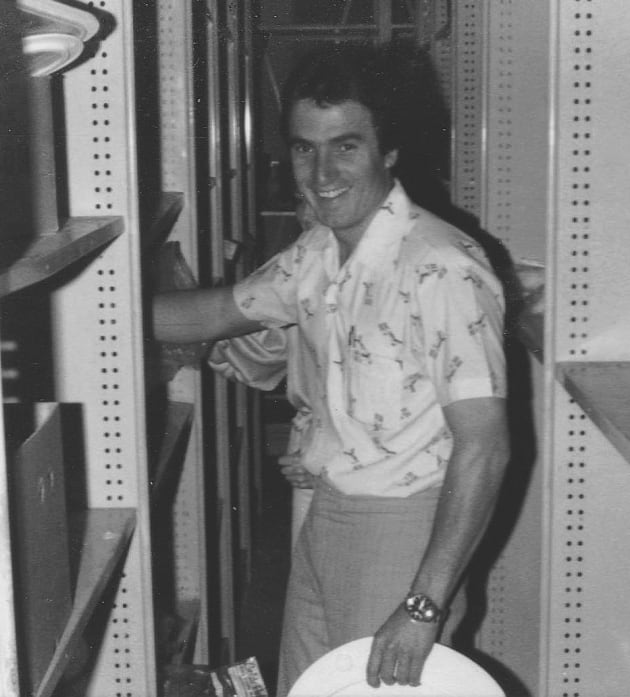 Those plans fell through but Sam the younger pressed on and, helped by family and friends, set up as an agent for local manufacturers, mainly from the southern states, representing the likes of L.W. Riley, Melbourne Rope Works and R.W. Basham. He worked on commission only, travelling around Queensland selling to chandleries and OEMs. This was long before the days of mobile communications and the internet, and travelling reps were the main link between manufacturers and their customers. Sales were made on the basis of one-to-one relationships; trustworthiness, reliability and service were the cornerstones for building the business.
The young Sam Allen soon built a loyal customer and supply base and, by 1981, had moved the business to Balaclava Street in Woolloongabba employing eight staff. The company changed its name to Sam Allen Wholesale and, by 1985, had grown to encompass over 5,000 lines or stock keeping units (SKU). The company kept on growing, moved to bigger premises several times before eventually setting up at its current base in Morningside, Brisbane, where it now employs about 20 staff and handles over 10,000 SKUs.
Feeding the machine
The role of the wholesaler in the marine industry is a critical one, acting as a conduit for new products - these days mainly from overseas - arranging transportation and importation, maintaining sufficient stock to meet local demand and then supplying to customers in a timely and cost effective manner. It requires an in-depth knowledge of the myriad of different products and parts that go into keeping boats afloat, and calls for great reserves of patience and perseverance. It can take months between first seeing and ordering a product from a manufacturer before finally receiving a payment for it from a customer. During this time the wholesaler must carry the risk of ordering too much, or too little – or getting it wrong completely.
It is a tightrope act, and not for the faint-hearted. Allen describes the process as a "hungry machine", endlessly consuming time, money and resources without stopping. After four decades of doing it though, he still relishes the challenge of finding the right product and bringing it to market successfully.
"I still enjoy it. I'm passionate about the boating industry and seeing new products come through and seeing if we can develop something new, meeting customers and new suppliers around the world."
It's a role that has changed considerably over 40 years, not least with the rise of the internet which has changed the dynamics of the supply chain. Now it is easier for customers to research and find the products they want and, in some cases, order them directly from the manufacturer online. Despite the threat it poses, Allen is open to the opportunities that the internet presents as well. Sam Allen Wholesale has a significant web presence itself which provides information and helps to generate business.
Customers are better educated these days about what they want, says Allen, and while they may do their research online, they will often still make their purchase at a local chandlery. And if they do buy overseas, the chances are that the local supplier will end up getting the sale for any replacement parts. As such, Allen believes there is still a role in the marine industry for the local, independent bricks and mortar store.
"I don't think the internet is going to take over everyone's business," he says. "We all need to take it on board and use it to our advantage but I still think the majority of people like to shop face-to-face."
The Chinese effect
The other big change has been the rise of China as a manufacturing powerhouse making it easier for OEMs to source their own parts and accessories, or even manufacture entire boats overseas. But whilst the rise of China is also a challenge and a game-changer, Allen likewise sees it as another opportunity.
"The Chinese influence has had a big effect on everyone's business, some to the detriment but some as a plus. We import products from there, and we also design some of our own products and have them made for us there."
Compared to 40 years ago, today's boats are more highly spec'd and builders are fitting more products in them during the build. Previously, they would build the boats and the owners would fit them out, creating a steady market for after-sales accessories. Now, more and more items are being added during production and the end user is able to buy a complete package straight from the factory.
"Wholesalers are getting squeezed out in some respects so we need to rethink our position and make decisions about how do we stay in the market. One of those is designing your own product, running your own brand rather than everybody else's – and that seems to be working for us."
Diversification is another key strategy – this year's SAW catalogue, due to be launched at the Sydney boat show, will feature up to 700 pages of products – although Allen says it is important not to take on too many items at once.
"We'd rather not take something on if we can't do it justice. If we think we're going to let customers down, we won't take it on."
Dealing with a smaller number of big suppliers is more efficient than lots of small suppliers, says Allen, as they all require a commitment in terms of the supply chain, back-up, warranties and shipping costs. The benefit of experience comes in knowing what to take on and when, and how much. These days he prefers to keep away from electronics, a very competitive sector which requires considerable after-sales support. His preference, he says, is for 'roll' products – rolls of rope, wire, cable.
"I want to roll it in and I want to roll it out. I don't want it coming back," he jokes.
Service and staff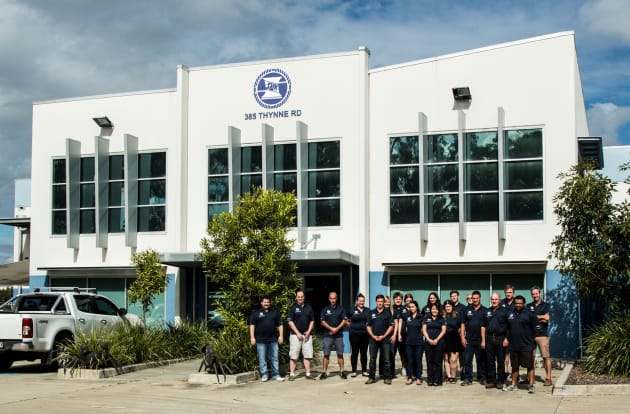 Over 40 years, Allen says he has learnt a lot along the way about how the market operates, and has taught a lot of other people as well, for good or bad. Asked what makes a business successful, he pauses. "Customer service," he says eventually. Another pause. "And staff loyalty," he adds.
"Looking after customers and staff are the two things that make a business stick," he says. "It doesn't matter what you sell – you need them both."
He's proud of the fact that the company still represent one of his first suppliers, L.W. Riley. Equally, during the GFC when times were tough, he managed to ensure that none of his staff were laid off.
After four decades he is still works hard in the business although now, with two of his children involved too, he admits to thinking about what else he might do when the time comes to step aside. Whatever it is, it's a certainty that it will involve boating, something he says he can't imagine ever not doing. There's always a boat tied up at the back of the house, he says – his "R&D department" as he calls it.
As for the marine industry overall, he has an optimistic outlook. He's seen the market grow over 40 years and, despite current uncertainty about the economy, says the fundamentals for boating in Australia are sound.
"There are huge waterways all around us. Why wouldn't it be good for boating? It will never go away.
"There's a future in the marine industry, always has been, always will be. There'll always be boats. You just need people, money and water."
And wherever that combination exists, you can guarantee that Sam Allen Wholesale won't be far away.
This article was first published in the April-May 2017 issue of Marine Business magazine.