Putting on a show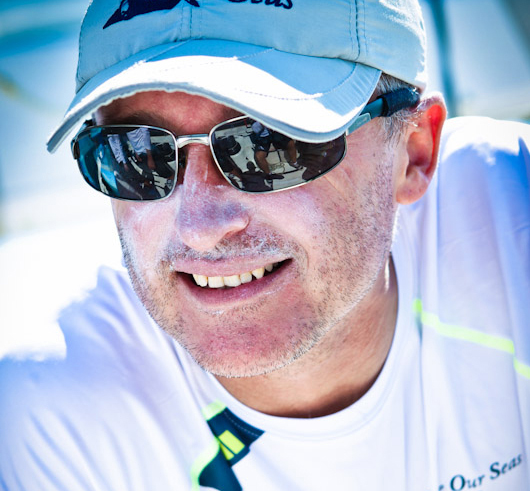 For many marine businesses, trade exhibitions are a crucial part of their marketing calendar. But how do you make the most of your
show presence? Andrew Hawkins sets it all out.
Love them or hate them, trade shows are prominent in the sales and marketing calendar of the full range of industries. Business to business or business to consumer, the ubiquitous trade show will be a one-off for some, but an ongoing annual merry-go-round for others.
I always try to gauge a client's opinion of our industry shows very early in the piece for some very important reasons. Their initial reaction will tell me a lot about how they embrace the concept, and also gives a valuable insight into their attitude to marketing overall.
Whatever you may be thinking now, trade shows should always be looked at as an opportunity. I also ask you to think of them as trade shows rather than as boat shows. This is what they are. If your business sells boats, you are also selling lifestyle; if you are selling lifestyle products, you are also selling the boats they are used on; if you are selling complementary or aftermarket products, you are selling the boat and the lifestyle.
Integrating the show or shows into your entire marketing strategy is one of the most important things you need to do. I appreciate the limitations you have - time, budget, priorities - but the effort and expense that is put into one display must be maximised throughout your yearly schedule, not just as an 'OMG, I have to get through the interstate shows before I even think about the local ones'.
When you are doing your yearly marketing strategy and budget, include not just the actual show dates but also specific dates for lead-up promotion, sales follow-up, and closing promotion. The show and the organisers are not your enemy. You are handing over thousands of dollars to them to be there; on the whole they are more than happy to work with you to maximise your dollar. Integrating your promotional strategy with theirs is a win-win situation.
If it's new, tell the world
New products are an obvious promotional hook. Make sure you not only tell the show about your new product but also tell them if it is a premiere, what the specific features and benefits are. Give them the sales kit. Sure, they will not be able to read them all, but they will definitely be happy to be your media ambassador by boasting about how their show attracts the new releases.
Most shows have a new product release template that they push out to all their media contacts. If they don't, they should! Remember you are their client. Fill the forms in, and ask the organisers when and how they are being sent out. Then follow up with the media yourself. Invite the media to your stand. Journalists are always after content and the show is one of the biggest things on their calendar as well.
The stand. I have seen hokey ones that work a treat, and elaborate ones that have no foot traffic. Something I always keep in mind. You know the trick that restaurants have of sitting their only customers at the window in order to attract more diners? Think about it.
Too many closed off stands scare people away. Yes, tyre kickers can be a pain. Have a strategy to deal with them. Stickers for the kids and old catalogues for the parents? Simple strategies. Build them into your whole show plan and do not rely on the one nice guy on the stand to deal with them. You have spent a lot of money and need to have a well-communicated strategy to deal with every single type of person that comes into your 'selling sphere'.
If you prefer the 'by appointment only' approach, ask yourself if this particular show is for you? I remember watching the stand of a well-known brand at a recent Sydney show. They were at the show to sell but they obviously appreciated a couple of things: a leisure purchase includes the whole family, and a sale can come from a long-term investment in a customer. The way they ran the stand, greeted the visitors, and processed the foot traffic showed a well-thought out, well-communicated, and well-implemented strategy.
Closing the sale is why we are all here. Remember that this closing process can be taking the deposit, making an appointment for another meeting, getting the lead on your database, planting a seed in the customer's mind, or exposing your brand and the benefits.
What are your goals, how will you measure them, have they been communicated to the whole team, what is your follow-up strategy, when are the debrief dates? Trade shows are there for a reason, embrace them and make them work for you.
Andrew Hawkins can be contacted via andrew@mainsheetmedia.com, tel 0422 953 928. www.mainsheetmedia.com
The article first appeared in the June-July 2016 issue of Marine Business magazine.