PROFILE: Sole focus on quality and service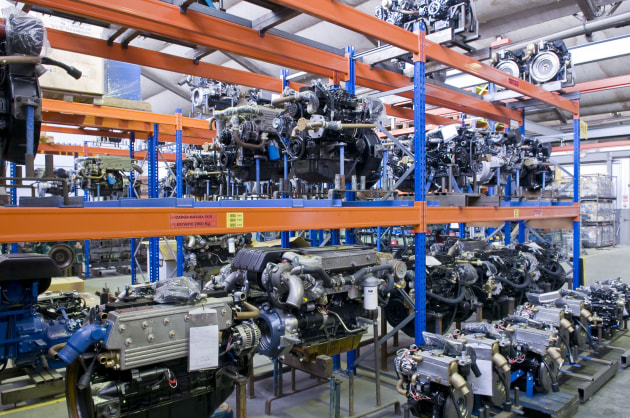 Sole marine diesel engines, available through Headland Engineering, have been operating in Australia for more than 40 years.
Headland Engineering based in Sydney has been supplying the local marine industry for the past 40 years with a range of marine parts and equipment including engines, generators, pumps, engine mounts and couplings. Key products include R&D Marine engine mounts and couplings from the UK as well as the popular Sole Diesel engines manufactured in Spain.
Sole Diesel engines have gained momentum in the local market with a range of models from 16hp to 272hp based on Mitsubishi, Deutz and the new SK 60 Kubota-based engine. Headland Engineering also supplied the famous Sole Mini 1, 2 and 3 series engines to Australian market which were based on Lombardini engines. Some of these engines are still operational with customers after more than 40 years of service and support throughout the life of the engines.
Sole Diesel engines are famous all over the world and backed by a global network of 390 dealers in 50 countries. The company was founded in 1912 by Enrique Solé Jorba, located in Martorell, Barcelona, and it remains a family-run company to this day. Originally set up as a workshop for the construction and repair of horse carriages, over the following decades it moved into machinery and engine manufacturing. In the 1950s it started making engines for the marine sector.
Initially all of Sole's products were entirely self-manufactured but in later years the company came to specialise in the marinisation of industrial engines from leading brands such as Lombardini, Mercedes Benz, Perkins, Mazda, Nissan, Hino, VM, New Holland and Mitsubishi.
In 1992, Enrique Solé Matas took on the management of the business, consolidating Sole Diesel as a major brand in the marinisation of industrial engines, both nationally and internationally. Marieli Solé Toledano, the fourth generation of the family, joined in 2014 to provide a fresh business vision in line with new technologies.
Locally, Headland Engineering has augmented the Sole Diesel network with its own dealer network in every major city, providing sales and efficient service support throughout Australia.