PROFILE: Outboard Spares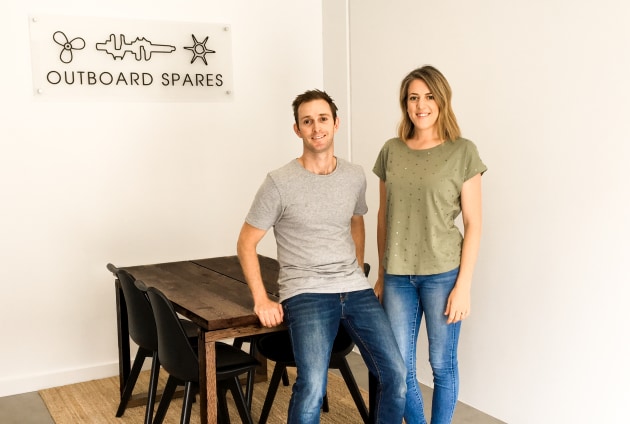 A combination of industry expertise and modern supply chains is driving a new local supplier of engine parts.
Based in Victoria, Outboard Spares is an Australian supplier of aftermarket parts for outboard engines which is reshaping how the replacement parts market operates in the local marine industry. Using the latest manufacturing and supply chains, the company is able to source and ship a wide range of commonly-used outboard engine parts throughout Australia and New Zealand, offering a cost-effective, responsive and knowledgeable alternative to conventional supply channels.
Despite being a relative newcomer to the local supply scene, Outboard Spares also boasts a strong connection to the marine industry and a business pedigree second to none. So who is Outboard Spares and what do they do?
A new Aussie brand
Typically, aftermarket parts for marine engines and systems are sourced locally from the Australian distributors of overseas brands. These brands are usually manufactured at various sites around the world and then shipped to Australia for distribution. The role of the local importer is to act as a conduit for the parts, maintaining the relationship with the manufacturer and ensuring there is a sufficient supply to meet demand from mechanics and workshops. Along the way, everybody adds their mark-up and the final cost is borne by the boater.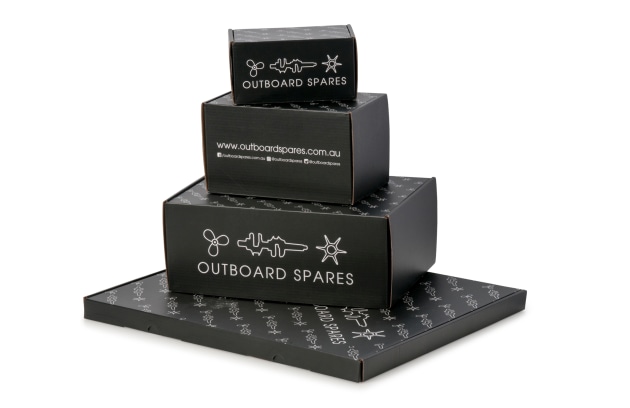 In contrast, Outboard Spares is an Australian brand which sources its products directly from the overseas manufacturers which make the parts according to the specifications supplied by Outboard Spares. The parts are shipped to Australia, in most cases carrying the Outboard Spares brand, then supplied to both trade and retail customers. Most of the company's business is transacted online.
A supply chain which deals directly with the manufacturer helps to reduce costs by cutting out the middle man and passing on the savings to the end user. It also means that Outboard Spares is able to manage the production process, ensuring that it supplies exactly the right type and quality of parts that its customers demand.
"It gives us total control of the product," explained Stuart Buckingham who, along with his wife, Melissa, set up Outboard Spares in 2011. "We only use ISO-certified manufacturers and we can continually improve and enhance the product, unlike a branded product where you get what you're given.
"We can also tell very quickly if there is an issue with a product, where it came from and who the manufacturer is rather than having to go back to the local distributor who then passes it on to the overseas supplier."
The company currently has around 600 parts in its catalogue which covers most day-to-day servicing requirements for all major brands of outboards. At the same time, it doesn't aim to stock every single part for all engines, meaning it can keep a lean inventory and further reduce costs. The focus is on delivering a fast, convenient service so that mechanics and technicians can get the parts they require quickly and hassle-free.
Orders can be made online via a secure log-in any time or by phone during business hours for trade customers only. The company offers free shipping Australia-wide on all parts ($10 to New Zealand), regardless of the size and quantity, and a flat-fee of $5 for express shipping if the part is needed urgently, again no matter what the part or the quantities ordered. There are no minimum quantities.
"Trade people like the simplicity of the pricing so they can give a customer a single quote and not have to deal with two or three different pricing structures," said Buckingham. "They can put in their orders when it suits them, a lot of them do it after-hours when they're not busy with customers."
Two generations of expertise
The simplicity of the Outboard Spares service is a product of today's supply-chain logistics and online communications. The global marketplace has made it easier for companies to link up with manufacturing partners who are certified to international standards.
Buckingham says that finding new manufacturing sources is often like a domino effect with one manufacturer leading to another capable of producing different types of product. It is not unusual, he says, for the products he sources to be made on exactly the same production lines as the OEM parts. He is even able to specify his parts to be made to a higher standard if necessary.
Locally, the use of online ordering and fast delivery services makes it possible for the parts to be delivered nationally at no additional cost to the customer – no haggling over shipping costs or delivery schedules.
Product quality is often an issue raised in connection with aftermarket parts, not least by the OEM suppliers, but over the years brands such as Sierra and CDI Electronics have shown that aftermarket parts can often match or even exceed the quality of OEM parts supplied. Stuart Buckingham is determined to prove the same with the Outboard Spares brand and, using his connections in the commercial marine sector, regularly field-tests his parts in the most demanding conditions to ensure they'll meet the needs of local users.
The company also offers a 30-day return service and a one-year no-fuss warranty on all parts.
While the business uses modern methods, the expertise underpinning it is very much 'old-school' hands-on knowledge spanning two generations. Stuart's father, Peter, was a pioneer of today's aftermarket sector with the Victorian-based Golden Seal Marine Products business in the '80s and '90s. Having sold the business, he still maintains a close connection with the industry as a current BIAV director and life member.
Stuart himself has an in-depth knowledge of engine systems and, along with his family connection with the aftermarket sector, this experience has helped the Buckinghams forge a business model in tune with the current needs of the marine industry.
Launching any new brand into the market is a tough task, and the Buckinghams are the first to admit it's been a long haul. Nevertheless, since 2013 when Outboard Spares was first launched as a stand-alone brand, the company has built a solid client base ranging from sole operators up to large dealerships, many of whom now rely on Outboard Spares for all their parts supplies.
It's a unique approach and one which looks set to establish Outboard Spares as an Aussie brand to rival the best.
This article was first published in the March-April 2019 issue of Marine Business magazine.