PROFILE: Onboard Marine Services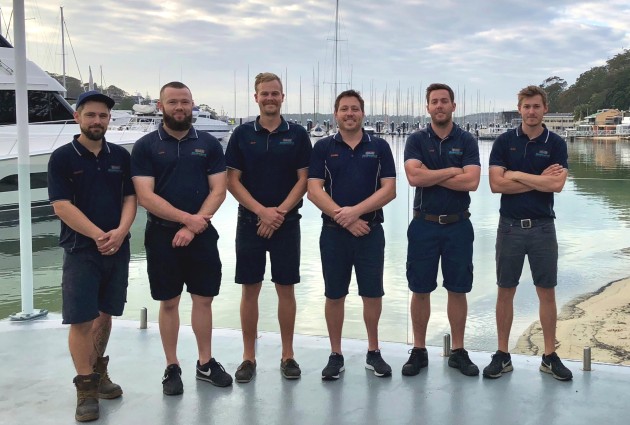 Daniel Scifleet has a thriving business taking care of the engines on Sydney's luxury cruisers.
Ten years ago, Daniel Scifleet had a plan - to look after the pleasure cruisers that call Sydney Harbour home. A decade later, it's safe to say he's nailed it.
As the owner of Onboard Marine Services, Scifleet now has a thriving business servicing luxury watercraft berthed in Australia's most famous anchorage.
"I started my apprenticeship as a marine mechanic when I was 15 and I always wanted to work on the bigger pleasure cruisers - the Rivieras, Sea Rays, Maritimos - twin engine, stern drive boats, which is exactly what we're doing," he said.
With workshops at Ferguson's Boat Shed and d'Albora Marina at The Spit, Scifleet and his team of seven look after private and commercial clients along with specialist organisations such as Sydney Vessel Management.
"We only look after bigger engines and we have the specialist training, all the equipment and the right set up to make sure we provide outstanding results," he said.
An authorised Volvo Penta service centre as well as a long-time Mercury MerCruiser dealer, it's no surprise that MerCruisers make up the majority of the company's work.
"My MerCruiser clients love their engines," said Scifleet. "They love the power, the technology and fuel economy.
"And because I make sure they're properly serviced and maintained - I am a big believer in preventative maintenance, stopping things before they happen - then the owners rarely experience a problem.
"A lot of my clients, they just want to walk to the berth, turn the key, undo the ropes and head out for a day on the water - with family, clients or whatever.
"Which is why we offer more than just mechanical services. We regularly organise electrical work, anti-fouling, shipwright repairs, detailing etc. We organise everything, oversee the work so the client only speaks to one person and only gets one bill.
"For us, service and presentation are paramount. For example, after every job we fully detail the engine bay and give the boat a complimentary washdown. We photograph the work we're doing, as we're doing it, and those photos go to the client when the job is done."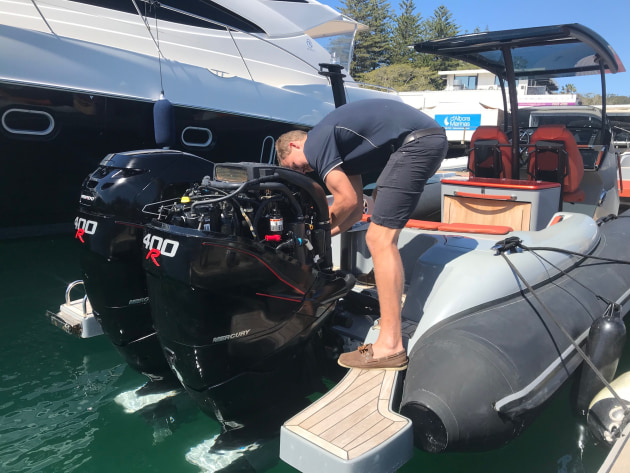 In addition to inboard and sterndrive engines, Onboard Marine Services also services Mercury Verado outboards.
"They are the only outboards we will look at," said Scifleet. "Bigger outboards are becoming more and more popular, taking some of the market from sterndrives, and we're doing a lot of work on high-powered RIBs and centre console boats."
For example, Scifleet currently looks after several TechnoHull RIBs that can hit over 130km/h thanks to the twin Verado 400R outboards.
"The speed is unbelievable," he laughed. "It's great for tourists. People love it!"
With summer approaching, the team at Onboard Marine Services are flat out - and happy.
"Business is going really well," concluded Scifleet. "My team is great, just great. We're busy but it's all running like a clock."