Pontoon players betting on growth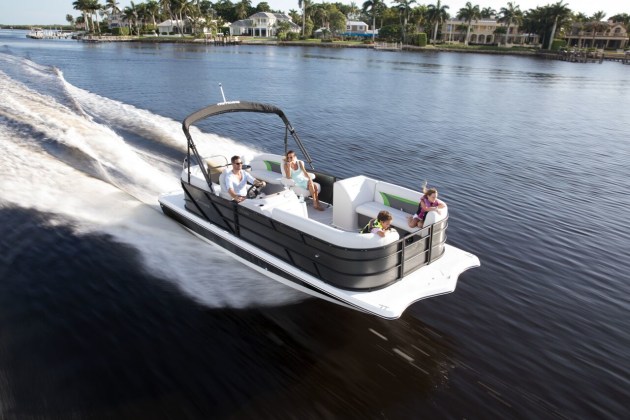 One of the strongest growth sectors in the US, pontoons boats are also on the move in Australia.
Sales of pontoon boats have been one of the best performing sectors in the US market for a number of years. The sector emerged from the GFC faster and stronger than other markets and, for a while, it towed the rest of the industry along in its wake. More recently growth has slowed but pontoons are still outperforming other powerboat sectors with sales growing at an 11% compounded annual rate since 2010. According to the National Marine Manufacturer's Association, pontoon boats' share of the total powerboat market in the US is now around 20% and holding steady.
Developments in propulsion, notably the latest outboards able to push pontoons along at ski boat-like speeds, and the flexibility and variety of pontoon designs have made them favourites among a whole range of boating users, not just families but also watersport enthusiasts and fishermen. They are the ultimate all-rounder boat, able to accommodate large groups in relative comfort but also safe and easy to handle for beginners as well as fast enough to satisfy those who want something a bit more sporty.
To date Australia has remained largely immune to this US-led phenomenon but there are signs of increasing activity in this sector as US manufacturers in particular look to boost their market presence here. Local agents for two major US manufacturers, Hurricane and Bennington, have opened up over the past year and are now importing models for sale while another local manufacturer, Seeker Pontoons, is importing US-made components for assembly in Australia.
Goes like a Hurricane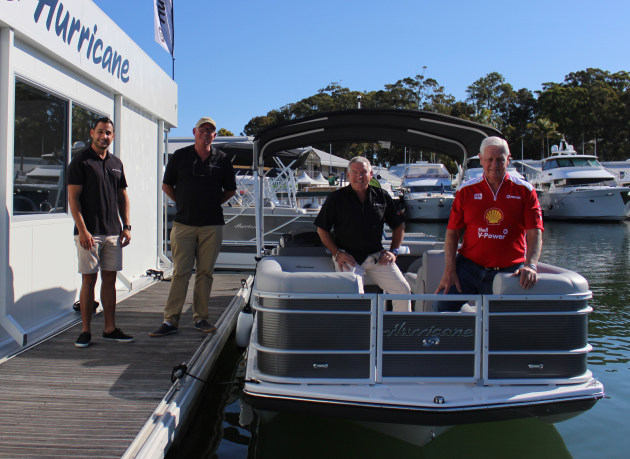 Brett Flanagan, founder of Integrity Motor Yachts, set up Hurricane Boats Australia in conjunction with his brother Grant Flanagan and son-in-law Paul Atallah with the brand making its local debut at SCIBS last May. Local motor racing legend Dick Johnson subsequently signed up for a Hurricane FunDeck 236 and, according to Paul Atallah, there are more boats on order.
Atallah told Marine Business that a key feature of the Hurricane range is its fibre glass one-piece 'cathedral' hull which enables models to reach a top speed of more than 70kmph, even with a single outboard. For instance, a recent FunDeck 196 model fitted with a Yamaha VMAX SHO 150hp engine had a top speed of 75kmph.
Performance like this enables the boats to compete with ski boats for watersport activities while still retaining all the features of a pontoon such as the extra deck space, plenty of seating, storage and amenities. They can also be decked out with a fishing package including fishfinders, rod storage and live wells.
At SCIBS this year, the company plans to show four boats and has lined up a sub-dealer in Sydney with plans to add more elsewhere.
A new era of pontoons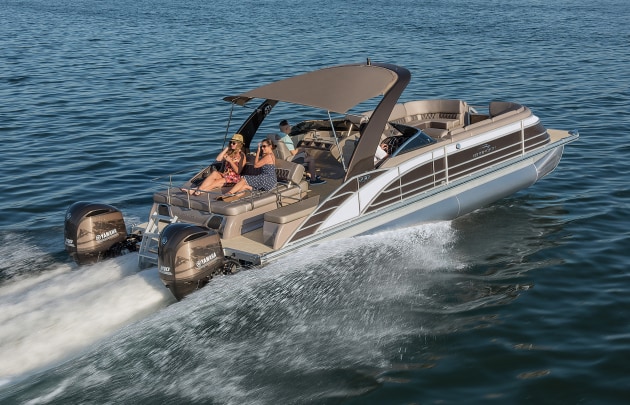 Another US brand expanding its presence in Australia is Bennington which is planning to establish a network of dealers along the east coast with retail showrooms opening in Sydney, Melbourne and on the Gold Coast. In the US, Bennington Boats is part of the Boat Holdings group which was bought by recreational vehicle manufacturer Polaris for US$805 million earlier this year.
Bennington Australia is headed up by general manager Andy Clayton who is looking forward to receiving several boats currently on their way to Australia.
"One of Bennington's premium 27 QX twin engine 10ft wide boats ordered by an Aussie client and retailed in excess of $300,000 will arrive in time for Christmas," he said.
To coincide with new 2019 models arriving in Australia, Bennington Australia is planning to open a new office at The Boat House in Sydney, Carrum Downs in Melbourne and a new purpose-built showroom at The Boat Works on Queensland's Gold Coast.
Clayton said the boats will be equally at home in areas such as Pittwater in NSW, the Gold Coast's Broadwater, and The Whitsundays.
"The premium triple hull pontoon boat market in the US has become the growth story of the last few years outpacing all US niches of pleasure boats in growth and market share.
"Extensive research and development and new product creation has seen the new era of this style of boat go from a stodgy 20ft twin engine square platform to a mega cruiser with twin outboards capable of speeds up to 56mph with handling and performance similar to a deep vee fibreglass boat.
"It is very exciting and we are extremely confident that these boats will be a runaway best seller in Australia."
A Seeker of quality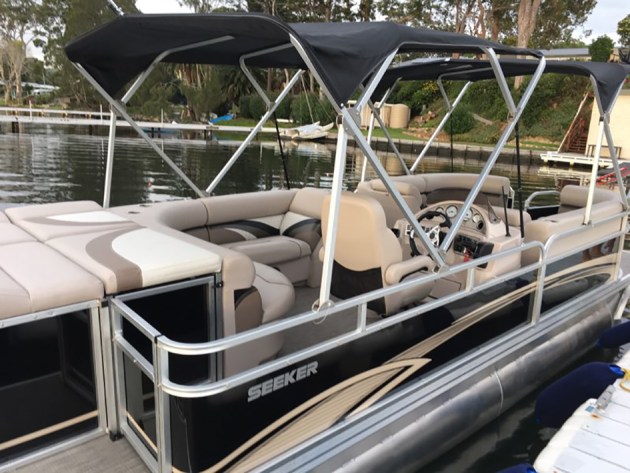 Seeker Pontoon Boats is a family-owned and operated company based in NSW on the Murray River. The company imports its components from the US and builds the boats in Australia with a few tweaks, most significantly building them to the legal towing width of 2.5m.
Company owner John Beer said he had looked at a lot of pontoon brands searching for the right one to bring to market but had been most impressed by the overall quality of the Seeker materials and components.
"Our aim is to build the highest quality pontoon boats at an affordable price," he commented. "All our boats go through a 167 point quality control check prior to loading and motor fitment."
Beer agreed that the local market is starting to follow the US trend as today's models appeal to a broader range of boaters.
"Early pontoons were traditionally seen as party barges or fishing platforms but they have since evolved into a far more sophisticated vessel. Today's pontoons are all about family and lifestyle, catering for all facets of watersports including skiing, wakeboarding, fishing and cruising.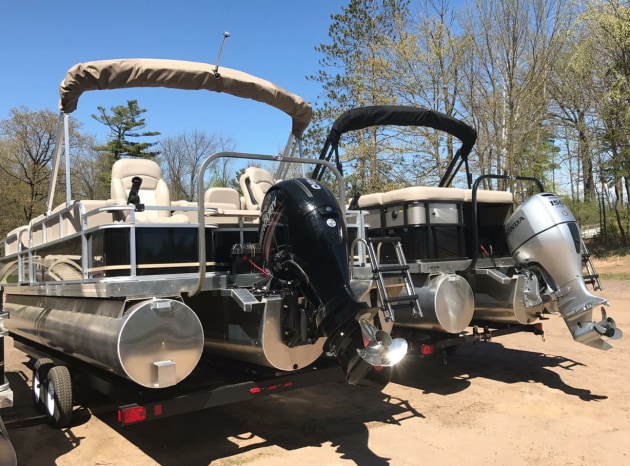 "The interior comfort and room could be likened to a lounge room on water with plush seating and smooth riding. The interior design options are endless with features such as sundecks, pop-up change rooms and toilet enclosures, sinks, BBQs and more available."
Since introducing the Seeker range locally, the company has been growing the market steadily, appearing at last year's Melbourne Boat Show and appointing Regal Marine in Vermont in Melbourne's eastern suburbs as a Victorian dealer. It is also looking for new dealers interstate in order to take the Seeker brand national.
This article was first published in the December 2018 issue of Marine Business magazine.