National Marina Monitoring: a proposal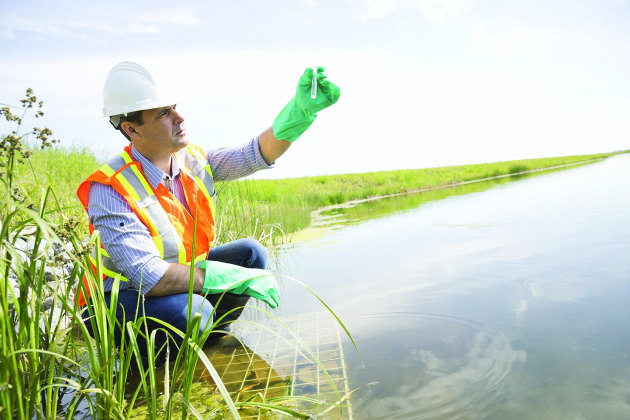 Is on-going monitoring of the environment the next step for marinas? Jeremy Visser explains.
The marina and boating industry in Australia has an intimate connection with the environment. We all want to continue to enjoy the beauty and other natural values of our waterways, and recognise that our activities can affect these values in different ways. However, in an atmosphere of increasing public and regulatory scrutiny, a critical consideration for the industry both now and in the future will be how to measure and communicate the effects of industry activities, both positive and negative, on the environment.
The potential impacts of marinas and boating on the environment are well known and often highly publicised. Examples include spills of hydrocarbons from refuelling facilities and workshops, release of harmful antifoulant paints into the environment, erosion of river banks, and loss of seagrass from moorings and scour. And while most of the industry has adopted good management practices to avoid or mitigate the occurrence of these impacts (evidenced in the high take up of the Marina Industry Association's Clean Marina Program), the overall state of the environment in and around marinas is still not well understood nor, more importantly, documented and reported to the public.
Reflecting on this situation, it is proposed that the industry invest in and implement an environmental monitoring program for marinas, aimed at helping the industry and public understand the state of our marinas.
How would it work?
While such a program would need to combine scientific rigour in a monitoring approach, it could easily be designed to be cost-effective, simple and with tools for clear communication of outcomes to critical stakeholders. Similar tried-and-tested programs already exist for state of the environment (SoE), catchment health reporting and natural resource management (NRM) reporting that could be adapted to suit the marine industry. These programs utilise a 'MERI framework' (monitoring, evaluation, reporting, improvement) that is committed to driving continued learning about the environment for asset managers, decision-makers, regulators and the public and would be a logical fit for the industry.
Practically speaking, what could be achieved would be a periodical assessment and scoring for individual marinas or waterbodies (e.g. rivers, estuaries and bays) indicating the health of the local environment. As many marinas already collect data as part of ongoing environmental approval requirements, the transition to a centralised monitoring system would not be a significant imposition. The key steps are likely to be:
Marina managers collect data on ecosystem health (e.g. water quality, sediment quality, presence of seagrass, visual amenity) based on a centralised list of parameters
Data would be collated in a central database and evaluated to provide a series of ecosystem health 'scores'
Scores would be published in a 'report card' format, together with a summary of management issues (if any) – see the example above of a very simple report card scoring system.
The program would be a voluntary opt-in but, with growing involvement, could form part of existing accreditation programs (e.g. Clean Marina Program).
Importantly, the program would also need to account for legacy issues for marinas (e.g. historical use of TBT antifoulant), distinctions between different types of waterway (e.g. freshwater vs. marine, flushing capacity), and, most importantly, the impact of other users. Many marinas occur near each other (e.g. Coomera River) while others are within waterways occupied by a range of other users. Any report card score attributed to an individual marina would therefore need to be able to isolate out contributing factors from other areas, although collective scores could be provided for shared boat harbours. Accounting for these factors would ensure equity within the program while still providing appropriate understanding of the environment.
Making it a reality
Turning this idea into a reality will require industry buy-in, whether as part of commercial and reputational advantages (e.g. better public image and ability to differentiate), regulatory pressures (e.g. changes in approval requirements) or simply as part of the corporate social responsibility of the industry. While peak industry bodies, such as the MIA and BIA, or natural resource managers, such as NRM groups and catchment management authorities, will be the overarching drivers of a program, it is individual marinas that will ultimately drive the need for improved awareness and communication.
Our industry faces increasing regulatory and public scrutiny so it may be only a matter of time before such a program becomes necessary. But even without such pressures, there are significant advantages in understanding our environment in more detail.
For anyone interested in exploring the possibility of a monitoring program, whether for their marina alone or as part of a larger industry program, feel free to get in touch with BMT or the MIA. We'd love to progress further with pilot studies and explore further with the industry how best to manage our environmental impacts and reputation both now and into the future.
About the author
Jeremy Visser is an environmental consultant with BMT WBM, a global consultancy specialising in mechanical, maritime, water and environmental engineering and hydraulics.
This article was first published in the February-March 2018 issue of Marine Business magazine.