Meet the Team: All Marine Spares
Get to know some of the people working in the marine industry at AMS.
Max Evans, technical sales: With more than ten years in the chair, Max can certainly claim to be one of the seniors at AMS. Working in technical sales, he handles a lot of custom projects for customers, often going above and beyond the regular call of duty. He also looks after many of the boat builders as well as the SPX and Racor products.
Born and bred in Central West NSW, Max's early boating experiences were limited to ski boats and freshwater fishing. Once he migrated east as a young man, the lure of salt water followed. Having a background in farm machinery and being a self-confessed motorcycle/car tragic, the change to the marine mechanical industry was an easy decision.
He spent his early years working at The Spit followed by running a multi-franchise marine mechanical business at Church Point in Pittwater. With Mariner, Volvo, Mercury and Tohatsu agencies, the experience gained was certainly diverse.
Hanging up the spanners to work with AMS has allowed Max to continue a close association with the huge range of "characters" on the waterfront, especially in "the best part of the planet", Pittwater and Sydney's Northern Beaches.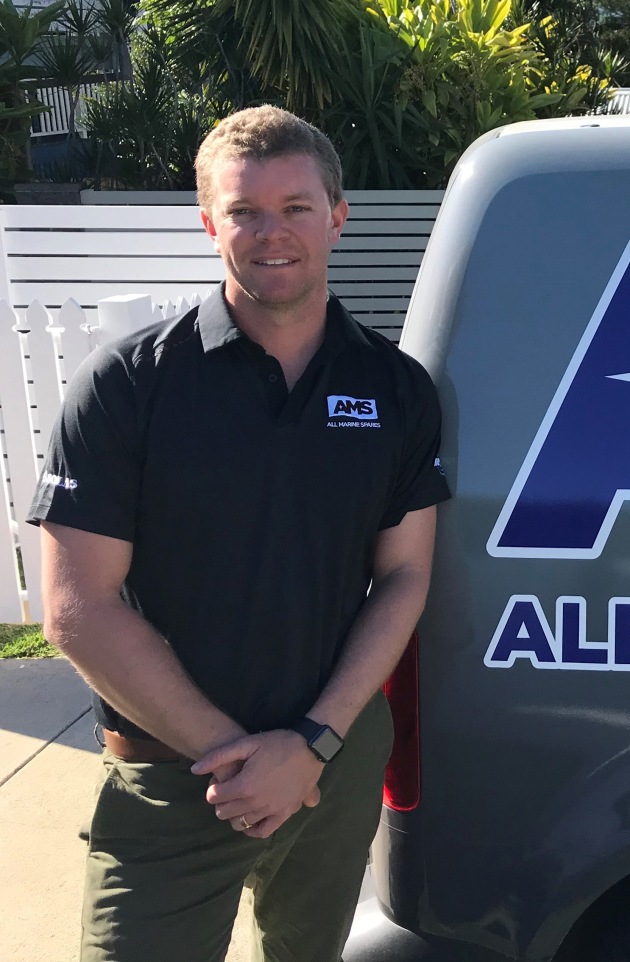 Nick Ryan, Queensland sales manager: Responsible for all sales in Queensland, a market which has seen considerable growth, Nick's role includes support for all trade customers and offering advice and alternatives for OEM customers and the aftermarket parts market. He has worked in the industry for 15 years having started out in the navy serving on HMAS Manoora. He then worked for R Marine Sydney servicing all types of boats as well as working with Volvo Penta, CAT and Mercury.
"It was a fantastic privilege to work on Sydney Harbour, one of Australia's most beautiful waterways with one of the industry's best-known brands and a great team," he said.
He has also run his own marine business contracting with the Defence and Customs departments.
"Working with trade is not only challenging but also easy as we all speak the same language," he said. "Because it is a small industry, people seem to have a respect for everyone who works on boats. We know the challenges each other faces."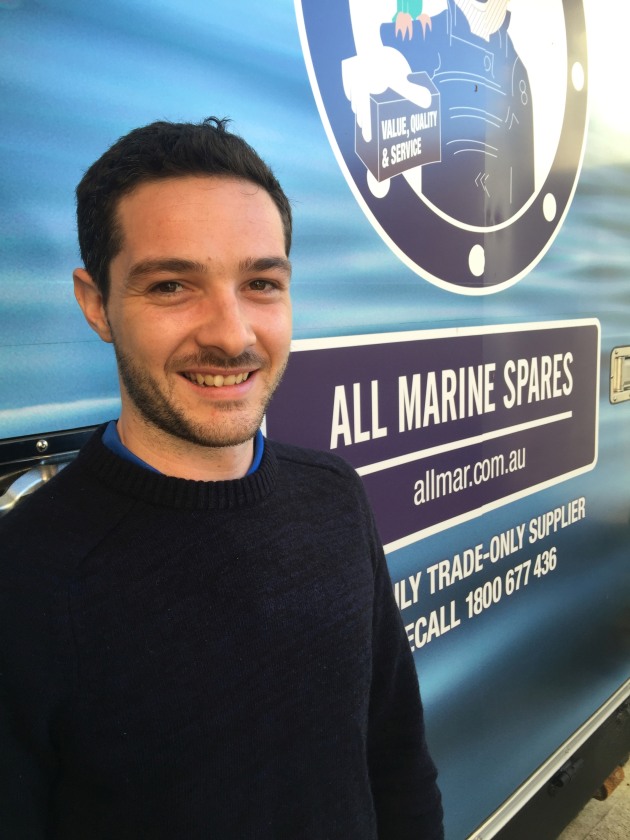 Asher Fitchett, technical sales: Working in the technical sales department at AMS, Asher is known for his customer service skills in helping clients quickly find the correct item for their needs out of the vast range of parts and products stocked by AMS.
Asher has been a mechanic for more than 10 years, half of which have been in the marine industry. His training in dealing with modern automotive electronics and engines, both petrol and diesel, is a great advantage in helping customers find the right part.
"Having a great team at All Marine Spares also makes it easy to get any problem solved with years of knowledge and experience to lean on," he said.
Growing up on boats and spending most of his weekends fishing has also given Asher an understanding of what's needed for the job.
"I love dealing with like-minded people in the marine industry, learning new things about boats, engines and marine gadgets every day and trying to help source the right parts," he said.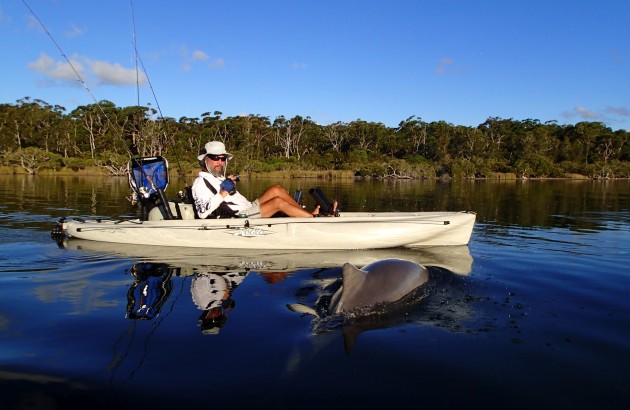 Brett Thom, technical sales: Brett is the AMS specialist for Volvo Penta and Yamaha but also has a vast knowledge of spare parts for all types of marine engines, both inboard and outboard.
He has been involved in the marine industry for almost 40 years, including just over 10 years at All Marine Spares. He has previously worked in engine and spare parts sales for several marine businesses on Pittwater along with service work and repairs.
"I work with a great group of people, sharing knowledge and advice I have gained over the years, also meeting some great people along the way," he said.
Brett has lived on Sydney's Northern Beaches all his life and when not advising customers on the right parts for their engines, spends most of his spare time on the water fishing in his kayak.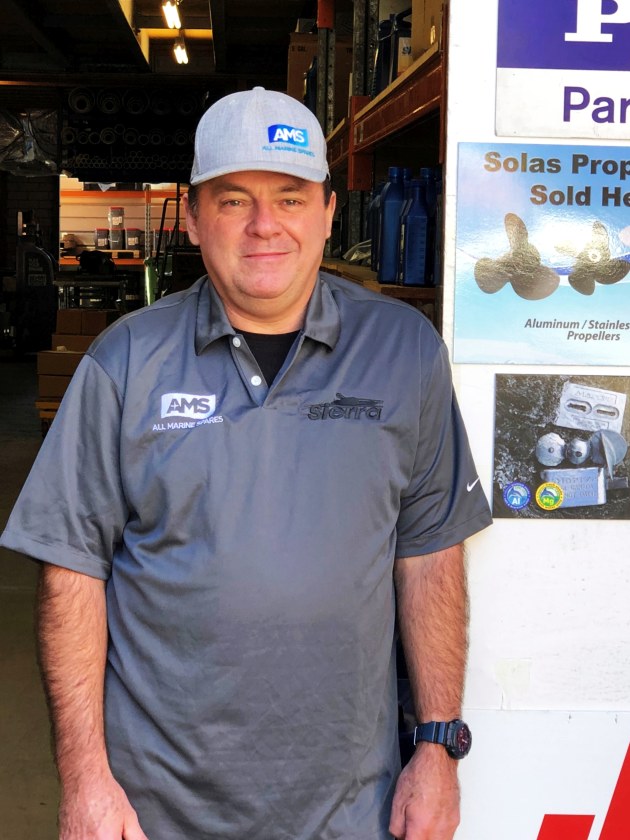 Trevor Tivey, warehouse supervisor: Trevor is responsible for looking after the vast AMS warehouse of parts, checking incoming goods and supervising the picking and packing of goods for dispatch.
He comes from a mechanical engineering background and is a qualified fitter, machinist and welder. As a result, he is often called on to carry out engineering projects for AMS such as display manufacturing and any welding jobs that are required.
"Working in this industry is interesting and challenging on a daily basis, as no two days are ever the same," he said.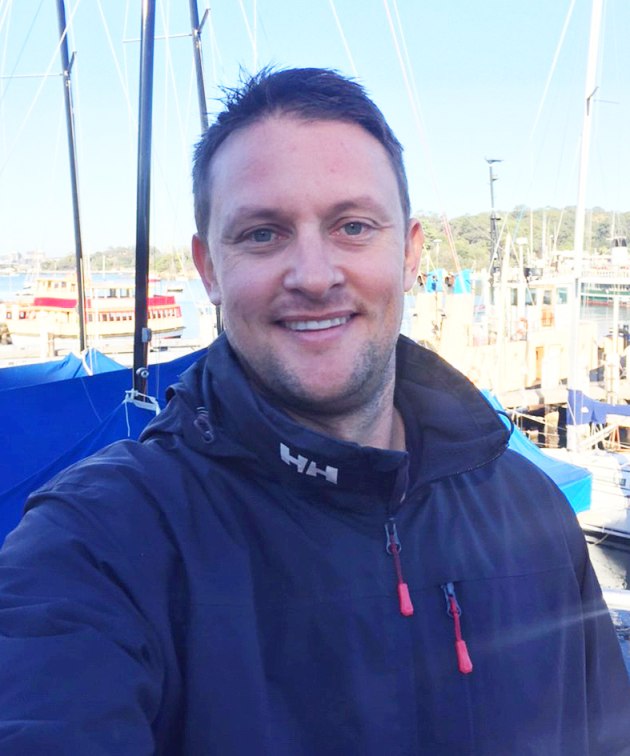 Anthony Wood, technical sales: Anthony is the newest member of the AMS team having joined at the beginning of July.
Prior to coming to AMS he was in partnership running a mechanical business for nine years and working as a marine mechanic before that. He has extensive experience in the industry having originally served his apprenticeship with Keith Francis Marine at Pittwater in Sydney in the late '90s.
Anthony has his own trailer boat and loves getting out on the water.
"I'm looking forward to getting into marine parts and being part of a new team, broadening my knowledge in an industry I really enjoy," he said.