MARKETING: Let's be social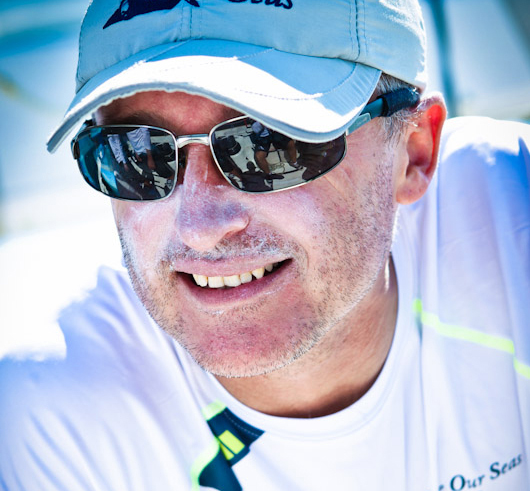 The key to using social media is to stick to a strategy, says Andrew Hawkins.
It had to happen; just three articles in and here comes social media…
I am always bemused by those who think that social media is a new phenomenon. Social media has been around for as long as humans. As with all things, it is just the packaging that has changed.
How did we survive before Facebook? Cave drawings told stories, songs told stories, wise old sayings told stories. The original social media is still around today.
Remember those long, long telephone calls to distant relatives? Those ten page letters, the quick postcards to your parents when you were off overseas and had to let them know you were OK before you went to the pub. Social media.
There are two main things I say to clients when we start to discuss how social media can help their business. Number one is, be careful what you wish for, and number two is, never forget the word social.
In this article I am not going to take you through the individual platforms but rather give you some things to think about when structuring your social media strategy.
Make no mistake, that is what you need: a strategy. The word social must be kept in mind when you create your actual content, but the when and how you distribute that content requires a properly thought-out strategy.
This is when I caution with be careful what you wish for. Too many times I see businesses establish accounts for every social media platform in existence. They read or hear that this new platform is the bee's knees, or they have an intern or family friend come into the business who 'gets' social media. Note – just because they are younger than you and spend all their time on Instagram does not mean they know how to use social media in business!
Know your market
I am sure you would all know and agree that research is the key to reaching your market. It does not matter if you are selling air conditioning units for superyachts or cap retainers to racing sailors, to be successful you need to have a good idea of who your market is.
Knowing who your market is takes you directly to how to reach that market.
Appreciate that consumers are all very well connected. Please do not use that argument about the age of your customers. It is now 2016. So many of the things in our day-to-day life require us to use 'new' media you can safely assume that your customer base is online. Think about it.
So how to speak to them? I would suggest that for the bulk of businesses the centre of their online universe is their web page. Some industries are already moving on from web pages and emails, but with the marine industry we are making a pretty safe assumption.
Your social media strategy must be built around the content you can produce. Content raises the 'be careful' flag again. You need to be sure you can create or access enough content to be able to feed the social media beast. That includes structured informative content, as well as feel-good inclusive social content.
Now you have your content, and a way to generate more, how are you going to take it to your market in the best way to reach the most people? In most circumstances your market will be so eclectic that you need to incorporate a range of different channels. Welcome to social media.
Start with your website. Make sure it is modern, has a fresh contemporary look and delivers not just the core product information in a way that is palatable to your customer base, but also incorporates the social media platforms that you have decided, through research, are the best for your business.
If you have decided to have a news feed on your site, and I suggest you do, please keep it up to date. This is your social media core. Too many times I have seen great jaunty feel-good posts on a business's Facebook page that I have enjoyed enough to want to know more, but when I went to their website I was sorely disappointed. Out-of-date news, old product information… social media fail.
By all means integrate your social media by linking your website to your social media feeds. I know many already do this, it is fairly standard, but bad habits such as only having your website feed updating your Facebook is a bad look. Your social media feed very quickly becomes boring if you forget the word social. An example would be if a boat broker's social media platform was only updated when they listed a new boat on their website. Not a good look and a waste of a social media channel.
Time to get off my social media soapbox. Use social media, use a strategy, use it well.
About the author
Andrew Hawkins can be contacted via andrew@mainsheetmedia.com, tel 0422 953 928. www.mainsheetmedia.com
This article was first published in the August-September 2016 issue of Marine Business magazine.