LEGAL: Take care before you share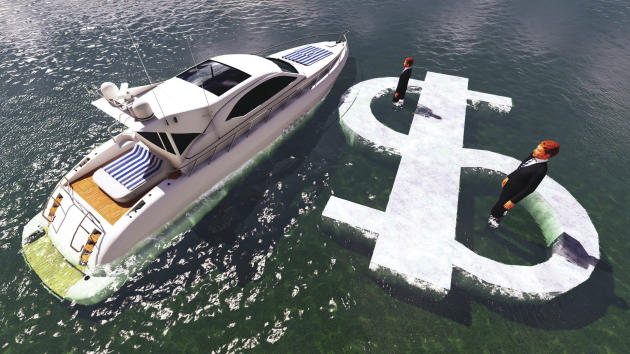 Entering a boat share scheme can have important legal consequences. Marcel Vaarzon-Morel and Tahlia Patrick outline the issues.
If you're involved with boating or the marine industry, chances are you have heard about 'boat sharing'. Boat sharing arrangements have been around for a while and have become more prevalent in the past decade. Such arrangements have great advantages. Shared ownership costs can be a significant saving, given the high price of boating expenses (as the saying goes, 'boat' is an acronym for 'Break Out Another Thousand'). They are also practical, particularly for most of us who have busy lifestyles and don't use their boats on a daily basis.
The growing trend of boat sharing has been recognised by the government and marine authority regulators, resulting in more onerous legislation. If you are currently involved in or considering entering into a boat share arrangement, it is important that you are aware of the necessary requirements.
The Australian Maritime Safety Authority (AMSA) considers a boat sharing arrangement as "any arrangement in which different people have the right to use a particular vessel at the same, or different times". Generally speaking, boat sharing becomes a commercial arrangement where somebody, other than the boat owner, pays money to use the boat. The effect of this is that a 'recreational vessel' becomes a 'commercial vessel' and therefore, the boat owners need to adhere to the standards and regulations applicable to commercial vessels.
As there are special requirements for commercial vessels, if you're in doubt as to whether your arrangement is classified as 'commercial', it is wise to make enquiries with AMSA and seek legal advice. Typically, arrangements which will not result in a vessel being considered a domestic commercial vessel (DCV) include where a group collectively purchases a boat so that they can go sailing, fishing or engage in water sports, or where the boat is only used privately by the owners for their own recreation.
Obtaining certification
If your vessel is considered a 'commercial vessel', you are required to obtain the necessary certification. This includes a certificate of operation, a certificate of survey of the vessel, regular survey inspections, obtaining and marking the vessel with a unique vessel identifier. In addition to this, you must also ensure that your crew members have a certificate of competency.
There are fees and requirements associated with obtaining these certifications. Currently these vary depending on the state in which you operate. If you are considering entering into a commercial vessel arrangement you should also be aware that the fees will be nationally streamlined in July 2017, and may then increase depending on your location.
There can be severe penalties imposed for operating a vessel without adequate certification. Marine Safety inspectors have powers to issue notices to prohibit vessels from operating and can detain vessels if requirements are not adhered to. Currently, fines for operating commercially without proper certifications are $2,160 for individuals and $10,800 for a company. Penalties can be more severe if the matter proceeds to prosecution and a further penalty is enforced.
Laws for commercial vessels
Commercial vessels are subject to a higher threshold of safety requirements compared to recreational vessels. Safety requirements of commercial vessels are set out in Marine Safety (Domestic Commercial Vessels) National Law Act 2012. Such requirements pertain to the specific design, construction, equipment, manning and operational standards of the vessel. Commercial vessel operators have a responsibility to implement a safety management system to provide safety for the vessel and its operations. The owner and crew on the vessel must also comply with the general safety duties that apply to all persons on board. The particular requirements do vary depending on the type of commercial activity involved with the vessel, including fishing, water sports or transport.
Safety requirements which you may be subject to include handrails of a certain height, fuel and system requirements, bilge pumps, and adequate and maintained safety equipment, including life jackets and life rafts, emergency distress beacons, radios, navigational equipment and fire extinguishers.
You should also consider tax and company fees and laws which you may be subject to when entering into a commercial arrangement. This area of law can be complex and depends on the size and operation of your commercial activities. This is another area where it pays to seek legal advice to prevent later complications coming to the surface.
Shared ownership costs can mean that one's boating dream can become a reality. But before you set sail, remember that taking the necessary precautions and adhering to regulations can be the difference between smooth sailing and a shipwreck.
About the author
Marcel Vaarzon-Morel is the principal at Vaarzon-Morel Solicitors specialising in all marine business, insurance, yacht and shipping contracts, and litigation. Tahlia Patrick is a law student. www.vaarzonmorelsolicitors.com.au
This article was first published in the August-September 2016 issue of Marine Business magazine.