Expert tips on going to court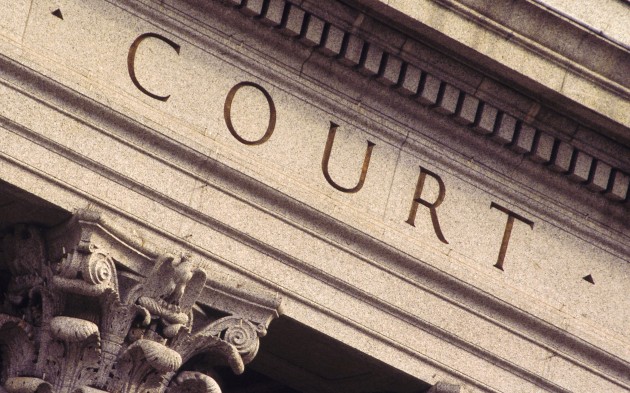 Marcel Vaarzon-Morel has some helpful tips on how to prepare if you're called as an expert witness.
Speeding, parking tickets and the occasional breath test are generally how most people engage with the law. Having said that, if you're a professional or in business you may choose to engage with the legal system as an expert witness. While you or your business's engagement may not be of a criminal nature, this civil engagement, as it is known, can be as equally stressful. As with most things in life, stress levels can be reduced through preparation and having good guidance. Whilst there are legal requirements and regulations which need to be followed, this article provides some practical suggestions of what to expect and how to prepare.
Several years ago a client whose insurance claim had been rejected approached my firm. He instructed us to go directly to court with his claim and not to use the Financial Ombudsmen Service (FOS), despite our advice. The significance of this is that expert witnesses are called in person in the court system and this can be an unnerving experience, even for seasoned witnesses. We had instructed the expert specifically on a question of seaworthiness and using a particular scenario and his advice supported our client's argument. On this basis our client agreed to go to hearing and brave the murky depths of court. To this point we felt confident and assured that our witness would perform well in court.
On the first day of the hearing both the insurer's expert and our expert appeared and it was agreed between the parties that the experts should jump into the 'hot tub' together. At this point we were not concerned and even thought this meeting of the minds could possibly resolve the impasse. The idea of the 'hot tub' is to have a meeting away from the court to clarify or narrow the issues that are disagreed and remove what the parties agree on, thus saving the court and the parties time and cost. To this day I am still not really sure what happened in the meeting as they emerged with a signed document of agreement.
In essence our expert had completely rolled over and, in doing so, went against his own advice, thus destroying our case. When I was finally able to speak to our expert he appeared different, shaken and not confident. It was clear that the insurer's expert had come prepared with the written agreement on the insurer's terms, ready for signing.
Unfortunately, this matter didn't resolve for the benefit of our client. However, we have been lucky (touch wood) to have only had one of these types of matters. In essence we have followed our own advice in ensuring the correct expert is used. For some, the thrill of being in court is inviting, and for others to be avoided. Either way it's important to be prepared.
Below is a list of suggestions that you may want to consider as an expert witness.
Tips for expert witnesses
Do you have professional indemnity insurance? Whilst you may believe your advice is sound, remember your client is litigious and you may be the next in line.
Do you have the time to become involved? The amount of time required for the role may involve family and business considerations, especially if you have to travel.
Are you prepared for the stress? No matter how well prepared you are, litigation is always stressful especially for the parties involved.
Is the remuneration fair and reasonable given the stress? Ensure funds are held in trust to cover all expenses through to the hearing or as required.
Are you expert enough or should you advise of a more qualified expert once the issues are clarified? In one of our matters the insurance company's expert provided his advice regarding the partial sinking of the vessel and failure of its stuffing box. Our stuffing box expert clarified the failure as due to a blocked cooling line leading to the stuffing box. The insurance company's same expert stated the blockage was due to 'corrosion'. However, our second expert was a metallurgist who tested the blockage material in a lab and found the blockage material was part of an anode, not corrosion. As a result of using specific experts, our client's claim was successful.
Are you prepared to support your advice in a 'hot tub' session or under oath? Be sure your advice is sound and you are aware of any alternative arguments.
Do you have the relevant qualifications and experience? Apart from being able to provide the relevant specific advice, in court your credibility and experience may be questioned.
What are your writing skills like? Advices need to be crafted correctly so as to not create further issues such as misinterpretations.
Has your report been reviewed by an independent lawyer? By using an independent lawyer to review the advice, this can improve its evidential benefit.
Do you need your own lawyer? Using your own lawyer can assist in ensuring you are not exposed legally.
Are you familiar with the expert witness code or any other relevant regulation? These regulations need to be provided by your instructing lawyer along with instructions.
Are you able to maintain your composure under cross-examination? Apart from the validity of your advice, a judge also takes into consideration how you present and perform under questioning.
Are you able to stick to and answer the question being asked? Being able to be question focused provides the best form of support for your client. Answers that waffle on only provide further ammunition to the opposition.
Do you feel well supported by your legal team/lawyer? From day one you need to feel supported by your legal team, being fully briefed, having legal options and issues explained and, importantly, understanding the process. This list is by no means complete, however; from my observations, experts may be left out of the communication loop for many reasons including the nature of the litigation process.
About the author
Marcel Vaarzon-Morel of Vaarzon-Morel Solicitors was a shipwright of 18 years before becoming a lawyer and has had considerable experience in drafting contracts, debt recovery and bankruptcy proceedings. He can be contacted on 0439 495988, email marcel@vmlegal.com.au or visit his website.
This article was first published in the March-April 2019 issue of Marine Business magazine.