Enjoy boating? Join the club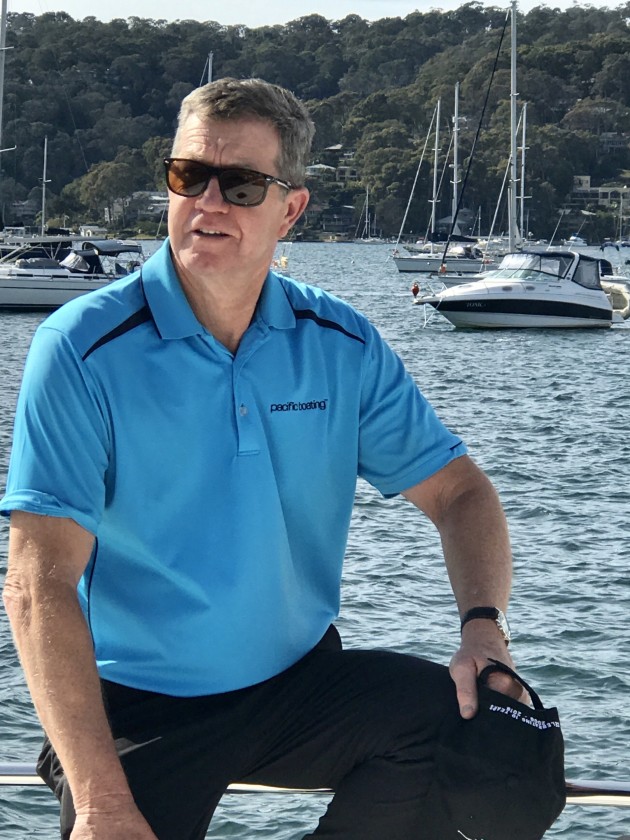 INDUSTRY PROFILE: Pacific Boating.
It soon becomes clear when talking to Phillip Pitt at Pacific Boating that everything the company does is geared towards one simple goal: maximum enjoyment for its members.
"Five minutes after they've parked their car and we've helped them on board with their gear, they're gone," he says, describing the process for taking out a boat. "They're out there for however long they want, so 100% of their time is just enjoyment."
In an age of competing demands on people's time, Pacific Boating fulfils that need for boaters to make the most of their days on the water, without any of the hassles that often accompany owning a boat and which can ultimately drive people to give it up. It is also indicative of the changing nature of boating such that ownership is no longer seen as a prerequisite for anybody wanting to experience the boating lifestyle.
Pacific Boating was established in 2006 and now has in excess of 300 members with access to the largest fleet of SeaRay boats in the world moored at three locations in the Sydney region. Unlike boat syndicates, Pacific Boating members do not buy shares in a specific boat. Rather they pay a membership fee – which varies according to the size of boat and when it can be used – and this entitles them to a number of credits each year divided over four quarters. The credits can be used to book boats in advance or even at short notice depending on the time of year (December and January typically require advance booking as that's when everybody wants to be out).
"The difference between us and boat equity is that our model gives people more flexibility," explains Pitt. "You don't join to use this boat on that waterway, you join to get access to a fleet of boats across two waterways and three locations. You're not tied to one vessel. That allows us to put people on different boats so if you can't get a boat here [at the company's Rozelle base] you'll get one at Rose Bay or Pittwater."
The company operates a fleet of 19 SeaRay vessels across four sizes - 29, 37, 44 and 52 feet. Members join the class they intend to use most often and are trained to handle that size of vessel. A member who joins to use a 29 foot boat can be trained up to use larger vessels if they wish and anybody who has been trained on the larger vessels can also use the smaller ones. The boats are set up identically so it makes no difference, within a class, which boat is used.
Beginners start here
The membership model often appeals to people who are new to boating - Pitt estimates that 60% of members are non-boaters to begin with – because it allows them to dip a toe in the water, so to speak, to see if the boating lifestyle suits them. After an initial 12 months, there are no long-term commitments and members can maintain or let their membership lapse according to their circumstances. There are members who joined for a year in 2006 and have continued on a month-by-month basis ever since, their grown-up children now driving the boats themselves. Paying only for a membership and daily running costs also makes having access to a boat more affordable, says Pitt, compared to owning a boat which may only get used every so often.
"To me, it's a no-brainer as far as getting into boating is concerned," he says. "With a new boat, you buy it and 12 months down the track you could be left with a depreciating liability that you have to get rid of if you're not enjoying it. And who wants to buy a second hand boat now?"
Membership also caters to experienced boaters who may no longer want to own a boat but who still want to go boating. Pitt says he has even bought boats off SeaRay owners who immediately signed on as members because they still loved having access to the boat without having to moor it, register and insure it, maintain it etc for just a few days' use each year.
Training and safety
Two aspects of the Pacific Boating model which distinguish it from other boat share operations are training and safety. All new members go through a three-phase training program with a minimum of 12 hours one-on-one tuition to begin with (more if they wish) after which they are allowed to do three one-day cruises. This is followed by four hours of night-time tuition which enables them to do sunset and overnight cruises. They can then train up to use bigger boats, four hours for each class, by which time they will have received at least 24 hours of individual tuition, giving them the confidence to handle any size of vessel. This is another reason why Pacific Boating attracts so many first-time users because it gives them a structured, safe introduction to boating.
The other aspect is safety. All the Pacific Boating vessels are in Class 4D survey and subject to regular inspections. This means the boats operate to a higher safety standard than other boat share schemes where the boats simply need to be registered. In terms of the boats themselves, Pitt says the SeaRays are well-suited to the demands of a busy share operation.
"SeaRay are one of the largest production vessel manufacturers in the world and the boats stand up to a lot of use. They're easier to maintain and it's easier to bring the fibre glass back to showroom condition. We can refurbish and repower a boat to make it look brand new."
As evidence of this, one of the boats which the company showed at the recent Sydney boat show had already done over 2,000 cruises and seen more than 15,000 people on board but it was still in good enough condition to be used as a display model.
There's no denying these are hard-working boats with the combined fleet going out on about 3,500 cruises a year. The company employs 45 staff, including two mechanics, at three locations to help keep them in tip-top condition and ready for use. The boats are serviced three times a year; breakdowns are rare.
As back-up, two chase boats are on call at all times ready to respond to any situation; most call-outs typically involve a stuck anchor or a broken barbecue lead. And in the case of that most serious of on-water emergencies – running out of cold beer and ice – the chase boats will also ferry extra supplies to members whilst out on the water.
"It's all part of the service," says Pitt.
Clubs are good for marinas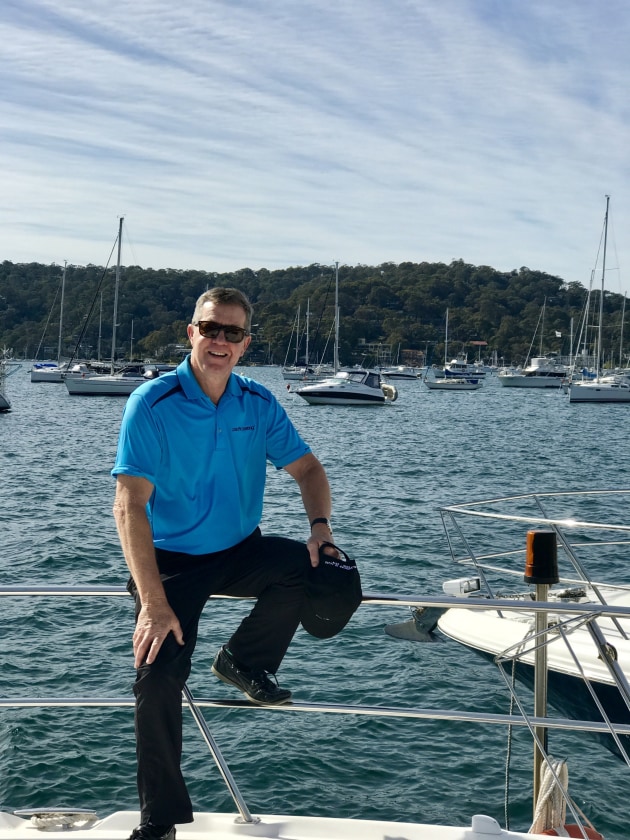 Having marked 10 years in business last year, the company has developed and refined its own operating systems for managing the membership base, bookings and maintenance of the fleet. The benefit of doing this is that the business model is now both scalable and transferable, meaning it can be relatively easily replicated in other locations without having to build a full-scale operation from scratch.
While acknowledging there is still room for growth in Sydney, Pitt believes there are opportunities for other locations to add the club membership model to their operations. Marinas in particular benefit from having the regular clientele and work that a club brings, he says. Church Point at Pittwater, for instance, now has six Pacific Boating boats located there, delivering a steady revenue stream to the marina over many years.
"They love it," says Pitt. "The cafes love it and the associated businesses love it because we bring so much to the marina – the slipway work, the shipwright work."
Although it may sound counter-intuitive, Pitt also believes the membership model is ideally suited to boat manufacturers too, even if their primary purpose is to sell boats. A membership club delivers a dedicated group of boaters who are using the vessels regularly, providing an ideal testing ground for new boats, as well as a demonstration fleet and a means for clients to have access to a boat while they wait for their own boat to be built.
The success of Pacific Boating highlights the importance of providing a range of options for attracting new boaters to the industry as well as catering for experienced skippers. Want to see more people enjoy boating? Join the club.
This article was first published in the October/November 2017 issue of Marine Business magazine.