BUSINESS FOR SALE: Powercat Marine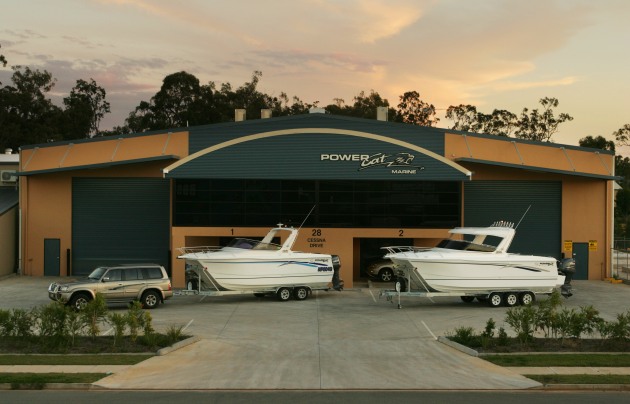 Iconic catamaran builder offers business opportunity for new owners.
The company behind Australia's most awarded range of fibre-glass catamarans is now being offered for sale, presenting the ideal opportunity for somebody to take on the running of a well-established marine manufacturing business.
PowerCat Marine is well-known throughout the local marine industry as a long-standing builder of high quality powered catamarans suitable for both fishing and cruising. The company has been operating since the 1970s, most recently under the guiding hands of Steve and Lynda Shaw who have taken the business to new heights, building a global client base with thousands of satisfied customers.
The PowerCat range of twin-hull vessels is designed for a wide variety of on-water uses including offshore sports fishing or family cruising as well as commercial applications such as marine rescue and diving. The hulls are known for their stability, smooth ride, exceptional fuel economy and safe handling. Over the years, the PowerCat models have garnered numerous accolades and regularly feature in the Best Boat lists of boating publications around the world. The company is a regular exhibitor at boat shows in Australia and will be exhibiting at the Sanctuary Cove International Boat Show in May.
Steve Shaw commented that having built the business over many years, and with the boating industry showing strong signs of recovery, the time is now right to hand the baton on to the next generation of builders. He said the business would appeal to somebody who may already be working in the industry and looking to build their own business with an established, reputable brand name.
Fibre-glass manufacturing skills are not a pre-requisite for running the business and while the current production facilities are located in Caboolture north of Brisbane, there is the potential to relocate the business if required.
Further information about the business opportunity presented by this sale can be obtained by contacting Steve Shaw on 0411 477 795 or email admin@powercatmarine.com.au.