Boating beauty built to order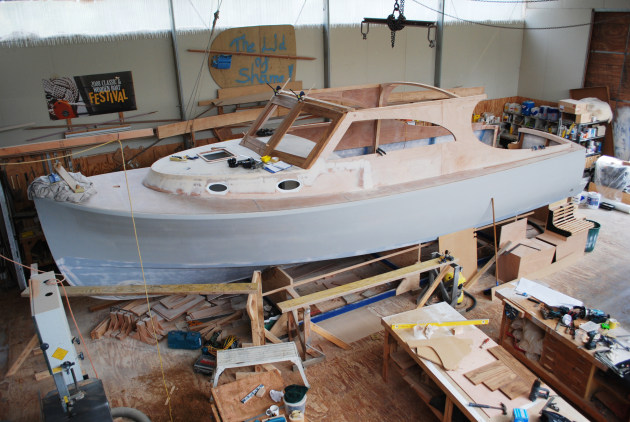 Denman Marine is keeping alive the tradition of wooden boat-building in Tasmania.
If you happen to be going to the Classic & Wooden Boat Festival at Darling Harbour in April, keep a look out for a new 32ft motor cruiser, Stormy Weather, which will be making its debut at the show. Designed by Andy Dovell, the boat has been custom-built for a Sydney client by specialist wooden boat builder Denman Marine.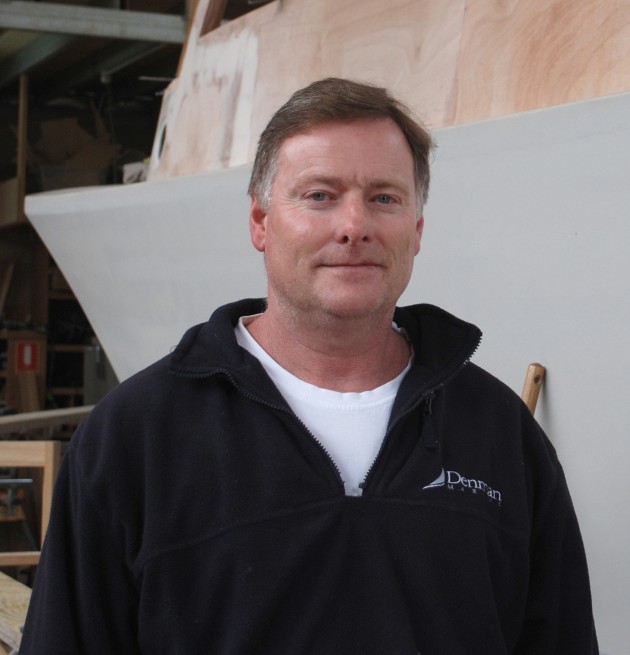 Working out of a large shed in Kettering, south of Hobart, Andrew Denman and his team have built about 60 boats over the past decade. The East Coast 32 is the largest build to date by the company, the culmination of 15 months of work and a great example of why many boaters still turn to traditional construction methods when it comes to building their dream boat. The attention to detail is hard to beat and the end result is something unique, personalised and guaranteed to turn heads.
Originally targeting a market for small daysailers designed to be easy to launch and set up, the range of projects to which Denman Marine can turn its skills is impressively diverse. As well as new boats, the company also carries out repairs and restorations as well as supplying products from several overseas suppliers. The company is the Australian agent for daysailers designed by Swallow Boats in the UK including the BayRaider design of which Denman has built numerous models for local clients.
Denman Marine is also the agent for Chesapeake Light Craft from the US which produces a huge range of kayak and boat kits as well as being the Australian supplier of Bruynzeel marine plywood made in France. The company has its own CNC cutting table on which it produces plywood kits to order, shipping about 150 a year to a growing legion of self-builders.
Then there are the one-off builds and restoration projects for a growing list of clients, many of whom find Denman by word of mouth or the modern equivalent, the internet. These projects can range from row boats to sail boats to motor launches and all share the timeless appeal of a wooden boat built using traditional (or modern) techniques and incorporating some of Tasmania's world-renowned timbers such as Huon pine, Celery Top pine and King Billy pine.
The level of craftsmanship involved in custom boat building obviously requires patience and flexibility. The build is much more of a collaborative process with the owner who is typically closely involved in the design and construction decisions. As Denman points out, that is often part of the appeal of enlisting the skills of a craftsman builder.
"The beauty of being a custom builder is that the client gets exactly what they want," he says.
And while the process may be slower and more labour intensive compared a production boat, the costs are surprisingly competitive, especially given that what the owner receives in the end is not only a durable, functional vessel but also a thing of beauty to behold.
This article was first published in the December-January 2018 issue of Marine Business magazine.